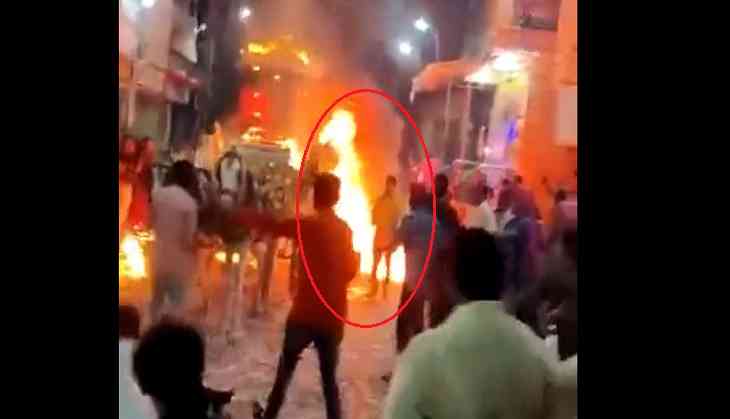 The wedding procession turned into a nightmare after the groom's horse carriage caught fire.
The shocking incident took place in Gujarat's Panchmahal district and the video of the incident has gone viral on social media.
In the video, a buggy can be seen on fire while a groom was sitting on it. The buggy caught fire when the procession (baraat) was moving towards the wedding venue.
Also Read: OMG! Woman's hair catches fire while working in kitchen; video will give you chills
The incident took place when the groom's family members were dancing and bursting firecrackers. Some crackers were kept in the horse carriage which caught fire.
Luckily, the groom had a narrow escape and was also seen jumping off the carriage while it was on fire.
No one was injured in the incident.
The viral clip shows how people tried to douse the fire by pouring water. Later, a fire extinguisher was brought from the nearby shops which extinguish the fire.
Also Read: Wedding pandal catches fire; what guests do next will shock you!