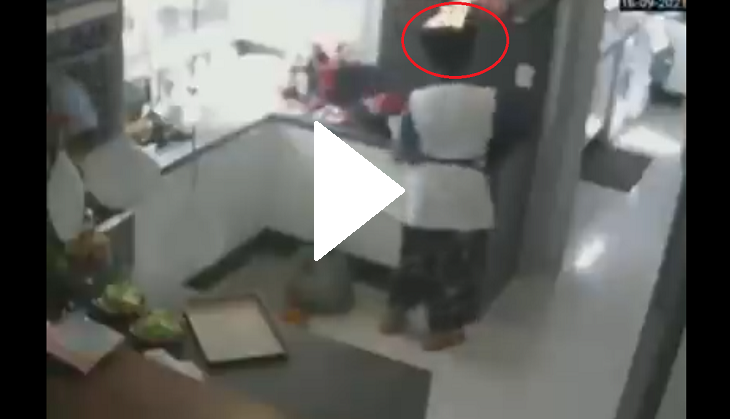 Woman's hair catches fire while working in kitchen
Horrifying footage of a woman working in the kitchen with her burning hair has gone viral on social media. The video was shared on Twitter by Prashant Sahu along with a caption, "This Lady is on Fire."
In the video, the woman is seen working near the gas stove in the kitchen. After a few seconds, she can be seen kneeling to take some utensils from the drawer.
Also Read: TV actress hair catches fire during birthday celebration; scary video goes viral
During this time, her hair catches fire. The shocking part of the video is that the woman doesn't realize that her hair catches fire and she is seen busy doing her works.
Watch the video to know what happens next:
This Lady is on Fire . #ViralVideo #Viral #fire #onfire pic.twitter.com/YOIFHpziZ3

— Prashant Sahu 🇮🇳 (@suryanandannet) September 19, 2021
Moments later, the woman seems to feel the heat on her head and douse the fire on her head.
Reportedly, the incident took place on September 16. However, the location of the incident is still unknown.
Also Read: News Blooper: Fire extinguisher explodes in news presenter's hands; horrific moment goes viral
The viral clip has left netizens in shock.
"Thank God, She Is safe, it could have been me serious," a user wrote.
Another commented, "She might be a Nigerian or South African. They have very dense and thick hair."
Also Read: Oh No! Woman's hair accidentally catches fire while singing Christmas carol with boyfriend