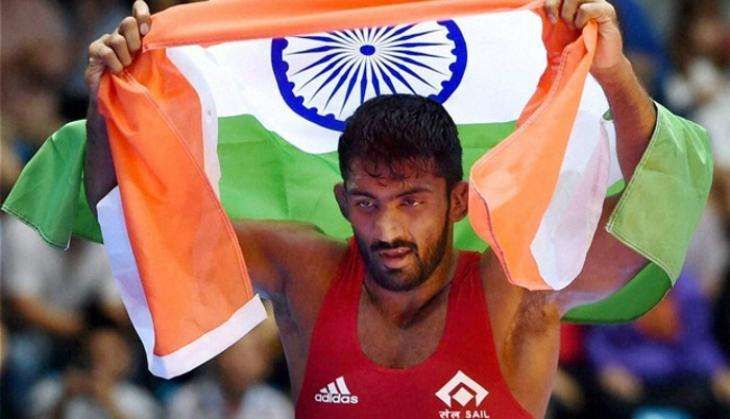 Rio Olympics 2016 is coming to an end and India hopes to end its campaign on a golden note by adding another medal to its kitty.
All eyes are now on ace wrestler Yogeshwar Dutt. At his fourth - and what is likely to be his last - appearance for India at the Olympics, the 33-year-old grappler is expected to give it his all when he enters the ring to compete in the 65 kg freestyle category on 21 August.
In the first round, he will face two time bronze medallist, Ganzorigiin Mandakhnaran of Mongolia. He is expected to face world champion Soslan Ramonov of Russia in the quarter-final. Should he defeat him, Dutt will meet Uzbekistan's Ikhtoyor Navruzov in the semifinals.
There is a lot riding on Dutt, as his fellow wrestler Narsingh Yadav's run in the Olympic was halted even before it started by the Court of Arbitration of Sports (CAS) for doping.
The road to Rio has been anything but easy for Dutt. While he won gold at the 2014 Asian Games, he spent most of 2015 recovering from a knee injury.
The 65kg freestyle will be a tough bout for Dutt and the other competitors as the Olympic freestyle division has merged 60 kg and 66 kg into 65 kg freestlye.
Ahead of the event, which will kickoff at 5pm IST on 21 August, many took to Twitter to wish Dutt the very best. Take a look:
I want to wish all the best to #YogeshwarDutt for today, whole of India is praying for him:Sushil Kumar #Rio2016 pic.twitter.com/vibF1vRw3q

— ANI (@ANI_news) August 21, 2016
We will hear NATIONAL ANTHEM in Rio today #yogeshwardutt @virendersehwag

— manish kumar tripath (@malkani5878) August 21, 2016
Today evening ,No If No But ,
Only #YogeshwarDutt @DuttYogi Dho daalo aaj

— Virender Sehwag (@virendersehwag) August 21, 2016
Bestest Wishes #YogeshwarDutt for 65 Kg Mens Qualification lets cheer it for @DuttYogi at 5pm (IST) Yogii #RjAlok pic.twitter.com/uFfNKLQ7C5

— RJ ALOK (@OYERJALOK) August 21, 2016
Best wishes @DuttYogi #GoForGold #wrestling #Rio2016 #YogeshwarDutt https://t.co/rWpTb91TCz

— Captain Abhimanyu (@CaptAbhimanyu) August 21, 2016
When life give you Dutt make it #YogeshwarDutt not Barkha dutt

— Dinesh (@ChouhanDinesh22) August 21, 2016
3 Athletes & 1 Wrestler in #Rio2016 today for #IND #YogeshwarDutt (#wrestling ) #ThonnakkalGopi#KhetaRam#NitendraSinghRawat (#Athletics)

— Prem Rawat (@impremcool) August 21, 2016