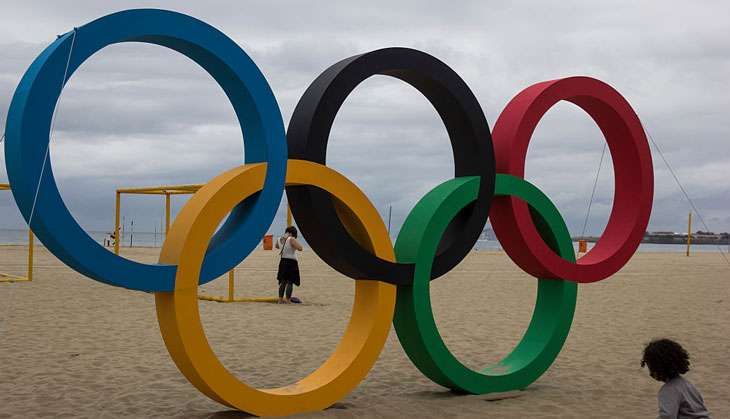 In the final run-up to Rio 2016, the pressure on competitors is intense. The trials are over, coveted team places have been battled over and secured. But now the real work begins.
As the competitors fly to South America, their minds filled with meticulous training schedules and burning rivalries, they should remember another pressure point they will face - the demands associated with the organisation within which they are competing.
A sporting occasion as large as the Olympic Games produces all manner of pit-falls and external forces to be reckoned with. Known as "organisational stressors", these demands can lead to a number of undesirable consequences for elite athletes including burnout, dissatisfaction, impaired performance, and substantially affected health. These outcomes are wholly undesirable at any time for an athlete or team, but especially so at what is often the pinnacle of their athletic career.
A recent study of over 1,000 sport performers' experiences highlighted as many as 640 distinct organisational demands encountered in competitive sport, which can be distilled into four main categories.
1. Leadership and personnel
These are the organisational stressors associated with the management and support of a sports team. They might come from the behaviour and personality of the coach or support staff, event officials, spectators, media professionals, fans and the governing body. Negative or inappropriate comments and decisions from any of them, in a team meeting, training session, press conference or during the event itself have the potential to play with the mindset and focus of a competitor.
2. Cultural and team
The stressors linked to the attitudes and behaviours within a sports team, and its social interaction, roles and goals. Even professionals can find themselves experiencing a last minute lack of team spirit or clashes between teammates and a fearful team culture.
Australian swimmers blamed a lack of unity within the ranks for their poor showing in the pool at London 2012, which was their worst Olympic performance for 20 years. And the country also had to deal with rows among its rowers.
3. Logistical and environmental
These can often seem way beyond an athlete's control, and relate to the stressors associated with the organisation of operations, such as when a large event fails to run smoothly. The availability of facilities and equipment, being unprepared for weather conditions, travel arrangements, accommodation, physical safety, are all someone else's brief. No dedicated athlete wants to have their preparation distracted by being robbed at gunpoint or use up their strength and focus breaking out of a hotel bathroom. And it can be hard to relax if your accommodation features blocked toilets and exposed wiring.
4. Performance and personal
Athletes are individuals, and will each have stressors associated with their own athletic career and physical self. Injuries, personal finances and funding, diet and career uncertainties can all become performance affecting issues. Dozens of the 553 athletes who represented Team GB in London 2012 were said to be job-hunting a few months after the event.
The solutions
To avoid the undesirable consequences organisational demands can create, stressors need to be appropriately managed. Players, coaches, support staff and governing organisations all need a co-ordinated approach.
The first step is to accurately measure the demands being encountered and the frequency, intensity and duration with which they are creating pressure for performers. A tool for this, the Organizational Stressor Indicator for Sport Performers (OSI-SP), has now been robustly developed and is used by a wide range of sport performers and teams.
The next phase involves intervention, specifically tailored to meet the needs of different genders, sport types, and competitive levels. Pro-active and preventative changes must be made to the environment to reduce the number, frequency, and intensity of demands encountered. This approach is the preferred option, given the more lasting effect it can have and the greater number of athletes it can impact.
For those organisational stressors that are unavoidable, however, a more reactive approach can be utilised. This aims to modify players' responses to demands and could involve increasing a performer's self-awareness and improving their stress management skills, such as communication, cognitive restructuring, and relaxation. After all, when a lifetime has been spent becoming the strongest or the fastest or simply the best, it's important to be able to handle the various pressures when it counts.
Rachel Arnold, Lecturer in sport and performance psychology , University of Bath
This article was originally published on The Conversation. Read the original article.