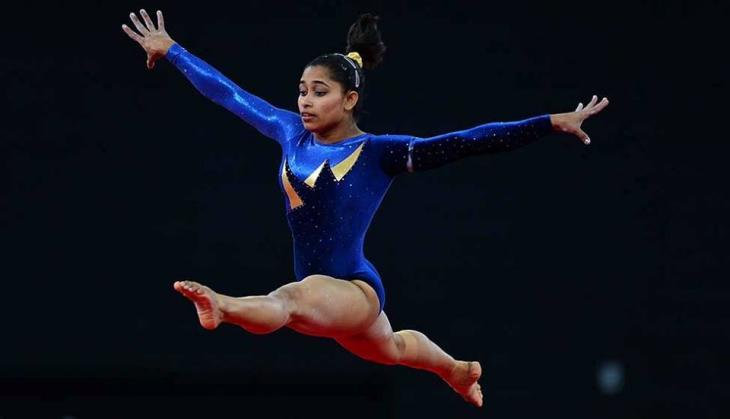 Dipa Karmakar would aim to reach great heights at the Rio Olympics 2016 as she created history by becoming the first ever Indian female gymnast to qualify for the mega sporting event.Dipa is also the fifth gymnast worldwide to have perfectly landed the highly difficult Produnova - a double front somersault vault - and is relying on it for a super show. Participating in state, national, and international championships, Dipa has so far won 77 medals including 67 gold.
"I've seen her tremendous hard work and determination. Initially, I was scared when she tried it but her never-say-die attitude makes her confident. We just need to stay focused," her coach Bisweshwar Nandi said.
Dipa does not like to sit back on her laurels and knows well what her focus should be -- an Olympic medal to create a gymnastics revolution back home. After all, she has had several firsts. Dipa was the first Indian female gymnast to win a medal at the Commonwealth Games (Glasgow 2014) and followed it up with bronze at the Asian Championships in Hiroshima. She also reached the final round of the 2015 World Championships and finished fifth. Daughter of a weightlifting coach, Dipa won five gold medals at the 2015 National Games in Kerala -- in individual all-round event, table vault, balancing beam, uneven parallel bars, and floor exercises and was one of the top medal winners at the event.
Later in the year, she won a bronze medal at the Asian Artistic Gymnastics Championships in Japan.