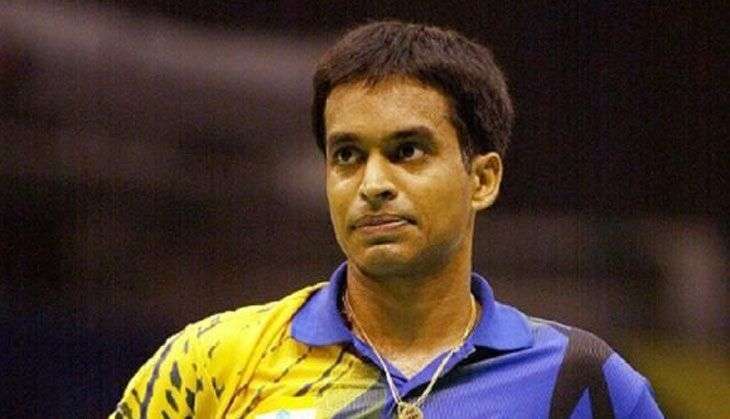 Ahead of the Rio Olympics, India's chief badminton coach Pullela Gopichand has said that he believes a draw will not matter if shuttlers are really gunning for a medal. He further said that it will boil down to two good back-to-back matches under pressure to earn a medal at the Olympics.
A total of seven Indian shuttlers, including London Olympic bronze medallist Saina Nehwal, have qualified for the Rio Olympics and their competitors will be decided in the draw which will be out on 26 July.
"I believe the draw doesn't matter so much if you are really looking for a medal. You might have an initial bad round or at the quarterfinals. So I am not worried about that. I know the preparation have been going well," he said at the launch of his international academy at Greater Noida.
"We have a larger contingent this time. We have the men's doubles qualifying along with the women's doubles. We have Saina who has won a medal at London as an experienced player."
"We have K Srikanth and PV Sindhu who also have a decent chance. I believe it all boils down to having two good days and for the sort of pressure that Olympics brings, anything is possible."
Saina and women's doubles pair of Jwala Gutta and Ashwini Ponnappa have already played at the London Olympics but it would be a first time experience for Srikanth, Sindhu and men's doubles pair of Manu Attri and B Sumeeth Reddy.
Asked about the lack of Olympic experience, Gopichand said:
"In a way, our players being at the Commonwealth Games and Asian Games is kind of an experience which is there with them and sometimes when you don't play multi-sport event, Olympics can become really big. But CWG and Asian games is a similar experience at a larger scale."
"So it is important to shut the stars and glitch of the Olympics and focus on the game. Last time we had stayed at a hotel but this time we will be at the Village as our event is there," he added.
Former All England champion, Gopichand was also optimistic about the medal chances of Indian men's and women's doubles pair and said the idea will be to be positive and grab every small opportunity that come in the way.
"The draw at the Olympics is a small draw. It is a 16-player draw and out of them are 2-3 are just continental entries. So it is really boiling down to 13 top players, which means if you really have one good round you are in with a medal chance already and any of the players can crack. I am just optimistic," he said.
--PTI