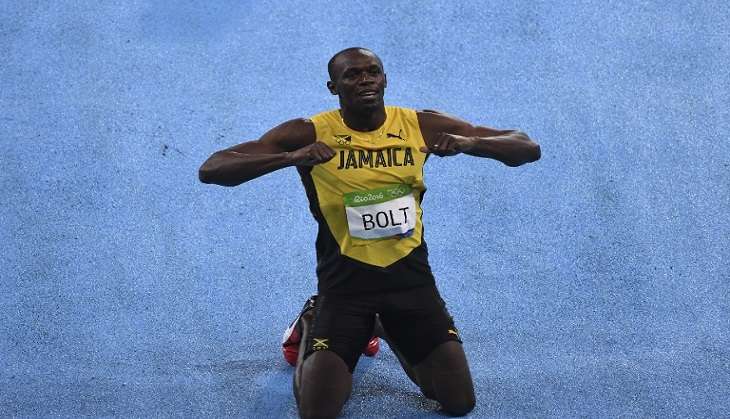 Usain Bolt of Jamaica is one step closer to the 'triple-triple' after he won his third consecutive gold in the 200m event. Bolt at the age of 29, is the oldest Olympic gold medallist in the men's 200m. Bolt comfortably won the race clocking in 19.78 seconds. Victory takes Bolt to eight gold medals.
He's also one step closer to the 'triple-triple' - a combination of the 100m, 200m and 4x100m relay in three consecutive Olympics. Bolt had wanted to break the world record one last time before retiring but a win will have to suffice for the world's greatest sprinter. A light drizzle contirbuted to a slightly slower winning time for Bolt.
Canada's Andre de Grasse finished second, while Christophe Lemaitre of Fracne pipped Great Britain's Adam Gemili to the bronze medal in a photo finish.
Damien Meyer/AFP
Damien Meyer/AFP
Bolt is the first man ever to complete the coveted 100m and 200m double at three consecutive Olympics. It remains to be seen, on Friday, if Bolt can successfully complete the 'triple-triple'. His timing of 1978 seconds was the exact same as his semifinal.
After the race, Bolt spoke to BBC and had this to say, "It's something that you work so hard for, so that when the moment comes, winning is just relief. Obviously so much could have gone wrong. So to win today, the feeling is one of relief.
"I wasn't happy with the time and my body did not respond to be down the straight. But I'm getting older, so I am pleased to get the gold medal. That is the key thing."
Adrian Dennis/AFP
Antonin Thuillier/AFP