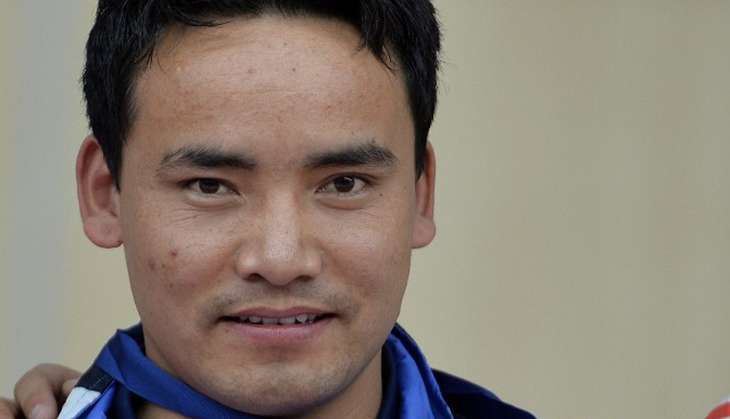 Jitu Rai, in only his first Olympics, belied the sense of expectations nursed by many and crashed out of the Rio Olympics. Rai failed to make the final of the men's 50m pistol, known to many as his pet event, on Wednesday, 10 August. Rai could only finish 12th. Along with Rai, Prakash Nanjappa, the other Indian participant in the event, too fell by the wayside in the qualification round as he finished 25th with 547. The 28-year-old finished 12th in the six-series qualifying after being placed fourth at the end of the fifth and penultimate series at the Olympic Shooting Centre. Rai aggregated 554.
One of India's biggest medal hopes, the world number three couldn't live up to expectactions and had two poor series - in the third and last - in the windy conditions. Only the top eight qualified for the final. "Sapna toot gaya, kya karoon (my dream is shattered)," the Nepalese born Rai told PTI at the Dry Firing Range. He was consoled by his teammates and national pistol coach Smirnov Pavel.
"I tried my best and was not under pressure but I don't know what happened in the last series. Maybe I was not lucky enough," Rai added as he was consoled by Vietnamese Hoang Xuan Vinh who bagged the gold in 10m air pistol where Jitu had finished eighth in the final. Rai is a gold medallist at the Asian Games, Commonwealth Games, World Cup and a silver winner at the World Championship.
Rai was struggling to take aim and had 10 shots to take in the last 15 minutes. Time was not on his side. Rai hurried when he heard the announcer mention that only five minutes were left. At that point, he still had three shots to take. Rai finished his last series with a woeful 88.
- With inputs from PTI