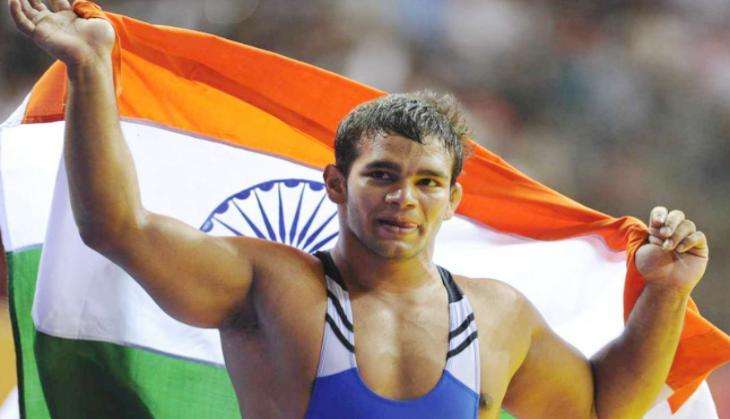 On 18 August, while we were busying ourselves, soaking in the glory that the two bright young Indian women Sakshi Malik and P V Sindhu brought for us at the Rio Olympics, wrestler Narsingh Yadav's fate was being decided by the Court of Arbitration for Sport (CAS).
Giving a major blow to India's Rio contingent, and to Yadav's career, the CAS overturned the National Anti-Doping Agency's (NADA) decision to clear the wrestler of doping charges, while also slapping a four-year ban on the Indian wrestler. This came following an appeal by World Anti-Doping Agency (WADA) against giving Yadav clearance to participate.
Even though it was the CAS that broke the hearts of millions with it's announcement, the collective wrath of Indians is directed at the sport authorities of the nation, calling out the authorities for trapping Yadav in petty politics and jeopardising his career.
Bhulna Devi, Narsingh Yadav's mother has alleged that her son has fallen a victim to conspiracy, and his sister has appealed to Prime Minister Narendra Modi to intervene and annul the ban that has been imposed upon him.
Varanasi: I have no words, my son is a victim of conspiracy- Bhulna Devi,mother of #NarsinghYadav pic.twitter.com/StnNJb3aQq

— ANI UP (@ANINewsUP) August 19, 2016
I appeal to Modi ji to support us and get this ban on #NarsinghYadav removed. He would have won gold surely: Sister pic.twitter.com/Qr7O5cYoHT

— ANI UP (@ANINewsUP) August 19, 2016
Yadav had claimed a sabotage theory after failing two successive doping tests. He claimed, in a police complaint, that another wrestler was trying to destroy his chances of participating in the Rio Olympics. NADA had subsequently exonerated Yadav of all charges.
Also read- Rio 2016: Indian wrestler Narsingh Yadav given four-year doping ban; thrown out of Olympics
Unfortunate that first player to qualify for #Olympics is banned all of a sudden: BB Sharan Singh,WFI #NarsinghYadav pic.twitter.com/o7VUoHLtXh

— ANI (@ANI_news) August 19, 2016
Yadav was the preferred wrestler over Sushil Kumar by the Wrestling Federation of India to take part in the Rio Olympics. Henceforth proceeded a major legal battle between the two ace wrestlers.
Infuriated Indians took to Twitter to voice their disappointment, and anger at the lack of integrity the sporting authorities of India had displayed in their handling of Narsingh Yadav's case.
If #NarsinghYadav was an athlete from another country would be believe his story? Wouldn't we laugh at the lack of protocol in SAI. N

— Tehseen Poonawalla (@tehseenp) August 19, 2016
The #NarsinghYadav dope saga proves how Indian sports is run like a small cottage industry by the Netas & Babus. No discipline, no knowledge

— MitrajitBhattacharya (@MitrajitB) August 19, 2016
No matter how many olympics medal they've won, those who conspired against #NarsinghYadav & deprived india of a medal should face sedition

— Sayan Basu (@SayanBasuTweets) August 19, 2016
Court cases, death threats, doping scandal & now ban! #NarsinghYadav loses in the off-field dangal. A promising career ends on a sad note!

— Santosh Maurya (@Santaurya) August 19, 2016
BJP">@VijayGoelBJP Your work was to support #NarsinghYadav to get him out of the ban situation & not to go there and click selfies with personnel

— Akshay Arora (@iakshayarora) August 19, 2016