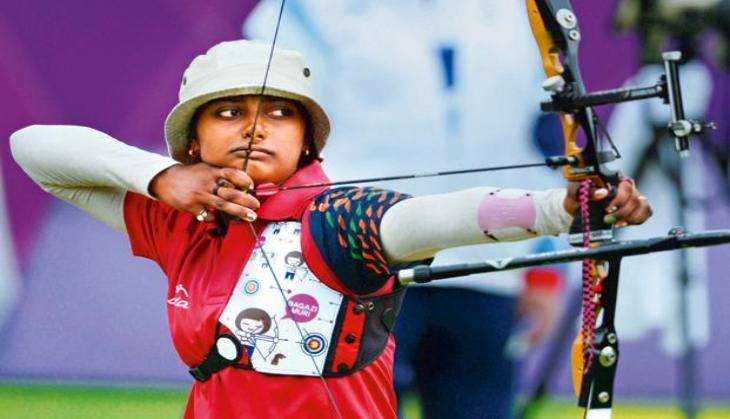 Four years ago, he stood on hallowed turf at the Lord's cricket ground helplessly watching abject surrender from Deepika Kumari but this time Limba Ram is sure that the talented Jharkhand girl would be more focussed.
"I will stay awake at night to follow them in Rio. I'm sure the women's team will achieve the elusive medal. A bronze, atleast. It's important for Deepika to not lose her focus," the former Olympian and coach Limba said.
No one keeps a track of Limba these days but he is unperturbed. "It's true that nobody talks to me now but a true Hindustani will always support India, be it being there or here," a dejected Limba added.
He went on to name the coaches, seemingly to establish that he's not totally out of the loop despite the fact that very few know about his whereabouts.
"I keep reading their news. I'm happy that we have a good coach in Dharmendra Tiwari. He's very dedicated and the best man for the job," the former Asian and Commonwealth champion said.
Touted as medal favourites, the then number one ranked Deepika and the women's team made round one exit in London-2012, leading to an overhaul in Indian archery. Prominent among them were Limba who had guided India to three gold, one silver and four bronze at the Commonwealth Games two years ago, and Archery Association of India secretary general Paresh Nath Mukherjee, who was associated since Barcelona Olympics-1992 as non-playing captain.
"All our dreams were shattered. We all fell sick one after another, including me. Everyone knew we will win a medal and some bad omen acted against us," the 44-year-old added.
Since then, Limba changed his number, and went back to his homeland in Rajasthan where the state government gave him the role of a sports officer and he also got married last year.
"Everything went haywire in London. I wanted to start a new life and I'm happy being here."
Limba said that they were expecting three medals from London which did not happen. "India expected not one, two but at least three medals from London, but I was wrong," he says still the pain fresh in his mind.
He goes on to quote the famous Gita verse: "It's said you've the right to perform your prescribed duty, but you're not entitled to the fruits of action."
But he is hopeful that things will change for better in Rio. "There's no reason why we cannot win any medal in Rio. I'm keeping my fingers crossed. It looks very clear to me, the team is in a very good shape, I'm very hopeful," he said, stressing on the fact to stay "grounded."