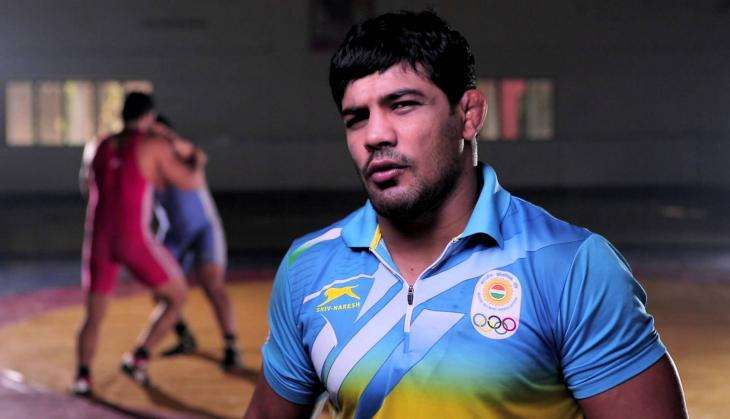 After Rio-bound wrestler Narsingh Yadav was tested positive for a banned substance, fellow Indian wrestler Sushil Kumar has backed the opinion that respect is earned, and not demanded.
The 33-year-old Olympic bronze medallist, as soon as the news broke down about Narsingh's failed dope test, posted a photo on Instagram that read: "Respect should be earned not demanded. Jai Hind!!"
Though it's hard to tell if his post may or may not be directly connected to Narsingh's case, the time at which the photo was shared has surely raised a few eyebrows.
On the other hand, Sushil's coach Satpal Singh has labelled Narsingh's failed dope test as a huge injustice to the nation. "If the news (that Narsingh Yadav has failed a dope test) is true, then its a huge treachery towards the nation," Satpal was quoted as saying by Indian Express.
India's wrestling fraternity was shocked earlier today after the news of Narsingh's failed dope test broke out. The Commonwealth Games gold medallist was tested positive for a banned steroid during routine testing conducted by the National Anti-Doping Agency (NADA).
The NADA conducted a random dope test on Yadav on July 5 at the Sports Authority of India's (SAI) regional centre in Sonipat. According to reports, Narsingh was also called for his 'B' sample test, which also failed.
A statement from the ministry confirmed the news, saying, "The Anti-Doping Disciplinary Panel (ADDP) has been constituted by NADA under its rules for hearing the case. Its first hearing was held yesterday in which the wrestler was given an opportunity to defend himself.
After the hearing, the panel has asked NADA for some further reports. After these reports are received, the panel would hold further hearing in the matter. ADDP is headed by a legal expert and includes doctors and sportspersons."
Narsingh, who bagged the quota in the 74kg category with a bronze medal finish in last year's World Championships, was selected for the Rio Olympics in controversial circumstances as two-time Olympic medallist Sushil Kumar had demanded for trials to determine who should go to the games.
However, Narsingh was favoured for the same after fighting a lengthy legal battle with Sushil.