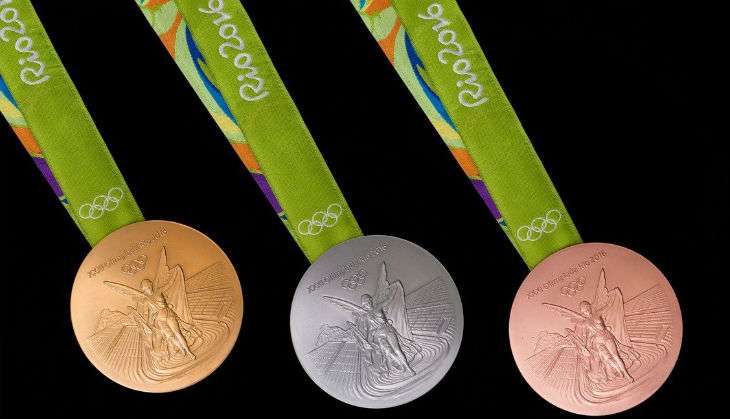 On Tuesday, 2 August, five-time world amateur boxing champion and nominated Rajya Sabha member MC Mary Kom spoke out against improper training, diet issues and budget deficiency that plague India's Olympics-bound athletes.
Vijay Goel, the Minister of State for Sports, however, clarified that the government is spending between Rs 30 lakh and Rs 1 crore to train each of the 120-odd athletes representing India in Rio de Janeiro.
Also read - Eyeing Rio: The Olympic medals India has won so far, and the ones in reach
Significantly, this is the biggest Indian contingent ever at the Olympics.
Since 1900, India has only won 22 medals at the Olympics. The country's best-placed finish in the medal tally came at the Beijing Olympics in 2008, after winning one gold and two bronze medals, while at London 2012, India won six medals (two silver, four bronze).
This year, according to a survey by the Associated Press, India is only expected to win two medals.
What are the reasons for this dismal performance? Is it a lack of support from India's sporting authorities?
Here are some facts and perspectives:
The central funding given to national sports federations (NSFs) by the Ministry of Youth Affairs and Sports from 2012 to December 2015.
This money was used for training sportspersons, especially for the Target Olympic Podium (TOP) scheme under the National Sports Development Fund (NSDF).
Under the TOP scheme, an Elite Athletes Identification Committee, under the chairmanship of Anurag Thakur, with Rahul Dravid, Abhinav Bindra, Pullela Gopichand and Mary Kom as members, decided in April 2015 that 75 athletes needed assistance. Till May 2015, only 36 athletes agreed to the proposal of assistance - such as 'customised training at world class institutes'.
In 2015-16, a contribution of Rs 10 crore was received from the India Infrastructure Finance Company Limited, a PSU under the Ministry of Finance.
Number of sports federations that received central funding during this period.
Of this, the umbrella organisation Sports Authority of India (SAI) received the highest amount (Rs 146 crore), followed by the National Rifle Association of India (Rs 43 crore) and the Wrestling Federation of India (Rs 32 crore).
Apart from funding the sports federations, Rs 266 crore was used to pay foreign coaches, and to organise national coaching camps.
The financial assistance provided to sportspersons by the NSDF between 2012 and December 2015.
The NSDF was established in 1988 to support sportspersons by 'providing opportunities to train under coaches of international repute, with technical, scientific and psychological support, and also in getting exposure to international competitions'.
A total of 109 people got assistance this fund. Of them, 25 did not get any money in 2015-16, while more than 60 got assistance for the first time this year.
Financial assistance received by Manavjit Singh Sandhu, the former world champion in trap shooting. This is the highest amount received by any sportsperson between 2012 and December 2015.
Sandhu is followed by Beijing Olympics gold medallist air rifle shooter Bindra (Rs 2.3 crore) and Ronjan Sodhi (Rs 2.1 crore). While Bindra qualified for his fifth Olympics, Sodhi, the 2010 Asian Games gold medallist in double trap shooting, saw his form drop off, and failed to qualify for Rio 2016.
In 2015-16, Bindra received the highest funding of Rs 96 lakh, followed by pistol shooter Heena Sidhu (Rs 62 lakh), discus thrower Vikas Gowda (Rs 57 lakh), sprinter Jauna Murmu (Rs 56 lakh) and trap shooter Sandhu (Rs 53 lakh).
The total amount spent on sportspersons, the NSDF, foreign coaches' salaries and national coaching camps in 2015-16.
Of this, Rs 8 crore was given to sportspersons, Rs 57 crore to the NSDF and Rs 56 crore to organise national camps and foreign coaches' salaries.
Ahead of London 2012, India had spent Rs 142 crore and won six medals. This time, even though the government is spending Rs 122 crore, the number of athletes representing India is higher.
More in Catch -
We have great expectations from India's Rio contingent: Jitendra Singh
Goldman Sachs tips India to win a record 8 medals at Rio Olympics