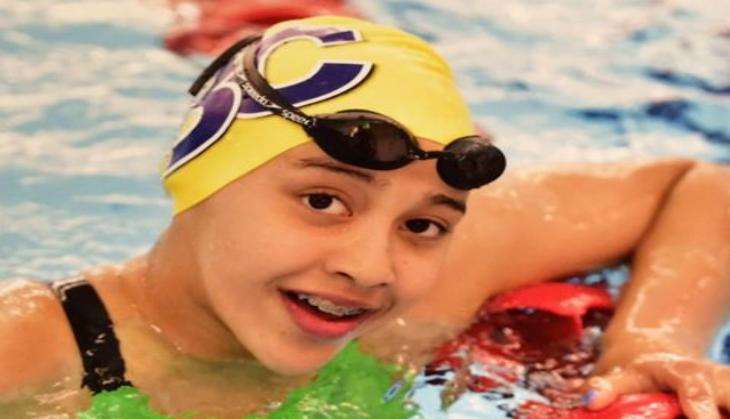 At just 13 years of age, Nepali swimmer Gaurika Singh has imprinted her name in the history books after she became the youngest athlete to participate at 31st Rio Olympics.
According to the official Rio Olympics website, the five-foot one inch tall swimmer has been named as the youngest among the over 10,000 athletes to compete in Games scheduled for 5 - 21 August in Rio de Janeiro, Brazil.
Her father, Paras, who is an urologist at Royal Free Hospital in London, said that his daughter is special.
"It's unbelievable that she's the youngest Olympian in Rio and amazing how she copes with all the pressure," Paras was quoted as saying by the website.
#SelfieWithDaughter - my pride, my strength - Gaurika Singh pic.twitter.com/PuM86TqPvO

— Paras Singh (@parsin276) June 30, 2015
"I wanted to go (to the Rio) but wasn't sure I'd be able to because I'd be too young," Gaurika was quoted as saying by Kathmandupost.
She will compete in the women's 100m backstroke. Her personal best is one minute, 8.12 seconds. The fastest competitor in the event, London 2012 silver medallist Emily Seebohm of Australia, is 11 years older than Singh and enters the heats with the top time of 58.26 seconds
The 13-year-old wonder girl broke Nepal's drought of individual medal at international event, claiming one silver (200m individual medley) and three bronze medals (200m backstroke 100m backstroke, 400m freestyle) during the 12th South Asian Games in Assam and Guwahati in India early this year.
--with ANI inputs