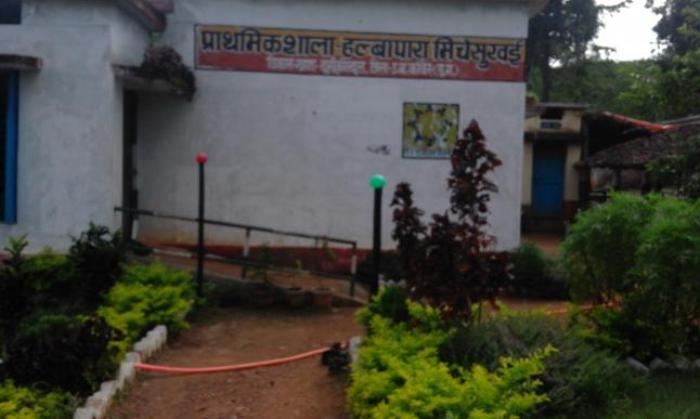 Teachers of a government school in Durgukondal area of Kanker, Chhattisgarh, took matters into their hands after their repeated requests for building a fence around the school were not fulfilled by the authorities.
The staff and children were facing a lot of problems as cattle and other stray animals would enter the school premises and dirty the compound. When their problems were not addressed, the teachers took the initiative and collected the money to construct a bamboo fence.
The school is located in the southern part of the state which earlier came under the Bastar district. The area is affected by Maoism and the local population does not understand any other language except 'Gondvi'.
To reach the school, one has to cross a small stream which makes it a tough commute for the children and teachers. However, irrespective of all the odds, the teachers have been working hard to impart quality education in their students.