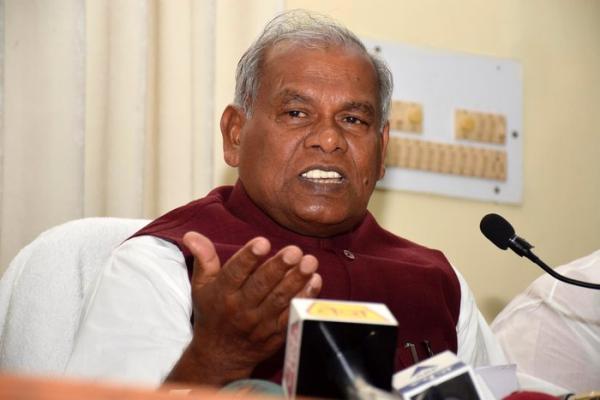 Jitan Ram Manjhi, founder of Hindustani Awami Morcha, BJP ally and Nitish Kumar's former confidante has modelled his image on the lines of a common man, one true messiah of the Mahadalit community.
Today, we will come to know if his parting ways with Nitish and joining hands with the BJP really pay off. Here's what you need to know about the leader and his chances of winning.
Manjhi went from being Chief Minister of Bihar, to a dethroned, disgruntled ex-party member. Nitish even called him 'Vibhishan', the younger brother of Ravan in the Hindu mythological epic Ramayana.
It is rumoured that Manjhi's closeness with the BJP was one of the main reasons for Nitsh's ire. And while one doesn't know if that was what made Manjhi leverage his popularity with the BJP and form an alliance. HAM and BJP came together not so long ago in June 2015.
This one time, Manjhi appeared at Modi's Parivartan Rally and said, "Kumar is power-hungry."
And another time he said, "We are actually looking at larger goal - to give a crushing defeat to Nitish" to Deccan Herald. This comment, of course, needs to be viewed from the lens that Nitish brought Manjhi into the fray in the first place (and that he's not 'power hungry').
This Assembly elections, Manjhi contested from two assembly seats. The first one being his trusty old Makhdumpur (SC) in Jehanabad, and the second which is also a significant one, is placed in Imamganj (SC) in Gaya.
At Imamganj, Manjhi faces a tough challenge from JD(U) candidate and state Assembly speaker Narayan Choudhary. Subedar Das from RJD takes him on at Makhdumpur.
One could say that Manjhi may face a challenge from LJP's Ram Vilas Paswan, as the 'common man's' politics is that of playing the champion for Dalits. However, the scales might still tip in Manjhi's favour as he belongs to the Mahadalit community which comprises a strong 13 per cent of the population.
Whether Manjhi will win with his mass appeal or not is something the election results will tell. Until then, Nitish does have some cause for worry from his estranged brother.
-- Text written by Durga M Sengupta