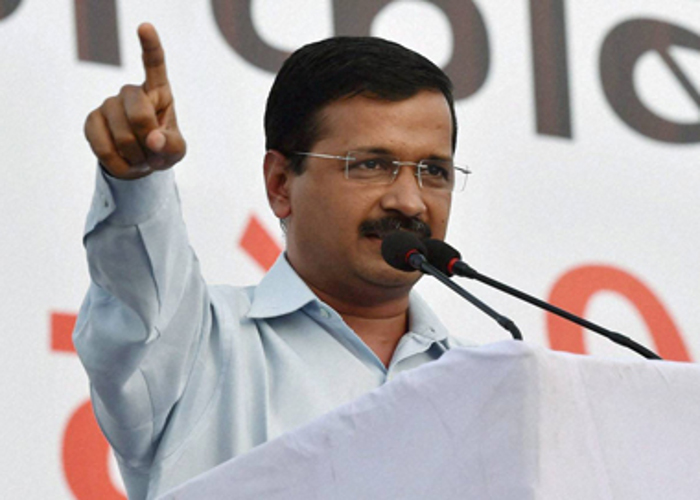 Delhi Chief Minister and Aam Aadmi Party leader Arvind Kejriwal, on 4 November morning, took to micro-blogging website Twitter and urged voters to support Nitish Kumar in the fifth and final stage of Bihar Assembly elections.
The first four phases of Bihar elections concluded peacefully and the final phase is scheduled to be held on 5 November.
"I appeal everyone to phone their friends and relatives in Bihar and request them to elect Nitish Kumar as their Chief Minister," he tweeted.
सबसे अपील -बिहार में रहने वाले अपने अपने दोस्तों और रिश्तेदारों से फ़ोन करें कि नीतीश जी को CM बनाने के लिए वोट दें

— Arvind Kejriwal (@ArvindKejriwal) November 4, 2015
It is imp that BJP lose Bihar so that they know that hate politics will not work in this country. People want love n peace, not hate

— Arvind Kejriwal (@ArvindKejriwal) November 4, 2015
.@ArvindKejriwal thank you Arvind Ji for your continued support and best wishes!

— Nitish Kumar (@NitishKumar) November 4, 2015