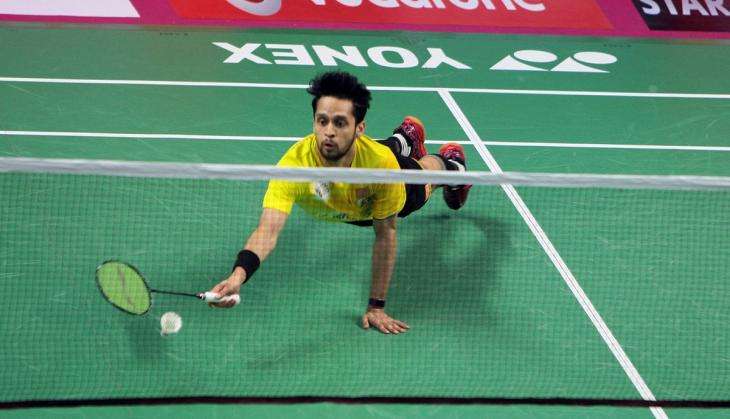 On a comeback trail after his long injury lay off, Indian shutter Parupalli Kashyap has hurt his shoulder during his match against HS Prannoy in the finals of the Premier Badminton League here.
With Chennai Smashers leading 3-2 after the first three matches, Kashyap took the court against Mumbai's Prannoy in the first men's singles. During a rally, he dived at the forecourt to retrieve the shuttle and ended up hurting his shoulder.
"I have to go the hospital and get an MRI done and then I will know what next. This injury might heal in 5-6 days or might take 2-3 weeks also. So I don't think I will be able to play in Malaysia (Grand Prix Gold from Jan 16) since I have to leave tomorrow but hopefully I will play Syed Modi," he said.
Kashyap has been going through a tough phase last year after he injured his knee and it derailed his Olympic dream.
On his comeback, he reached the semifinals at Korea Open Grand Prix Gold badminton tournament.
Asked about the 11-point scoring format that was used in the second season of Premier Badminton League, Kashyap said an attacking player has an advantage in this format.
"It is a different format. It is new for everyone. The focus is more on speed and power. There is no time to settle down in 11-point system. And it's totally different for singles and totally different for doubles," he said.
"I think in singles the guy who is more powerful and faster has an advantage. Someone trying to prolong the rallies and win depending on his stamina is out. You have to be really good with your attack. If you are defending then you are not so good."
--PTI