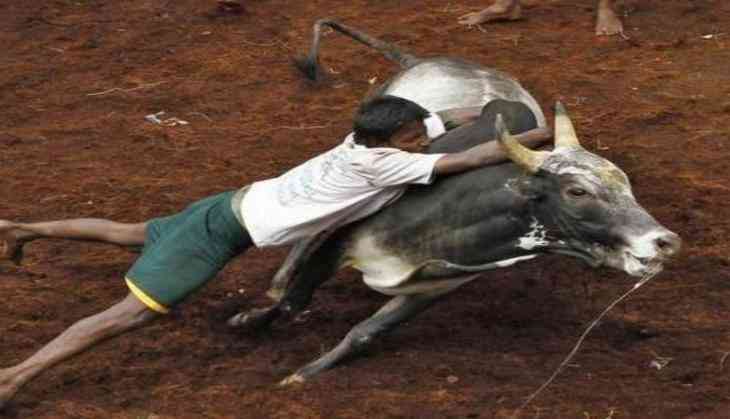 The Supreme Court on 11 December refused to defer the final hearing on a number of petitions challenging the Tamil Nadu's Jallikattu Act.
"Whatever you have to say, say it during the tomorrow's hearing", the Chief Justice of India (CJI), Dipak Misra, told Tamil Nadu counsel who sought adjournment.
On November 6, the Apex Court had issued a notice to the Tamil Nadu Government and sought its reply on PETA's plea to put an end to Jallikattu, the bull-taming sport of the state.
The Apex Court bench headed by Misra has sought a reply for the same within four weeks.
Earlier in February, the PETA had said that it will move the Supreme Court in a bid to put an end to Jallikattu and Kambala, the buffalo race of Karnataka, challenging the legislation passed by the assemblies of both the states for allowing these sports to be played.
On 31 January, the top court refused to stay the new legislation while hearing the petitions of a number of animal welfare bodies.
However, it had permitted the associations to amend their pending petitions for challenging the law.
-ANI