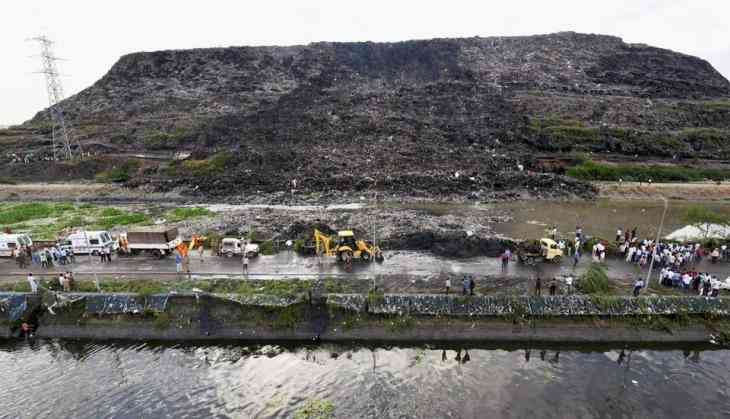 At least two people died, while five others were rescued on 1st August after fifty tonnes of garbage came crashing down the 16-storey-high mountain of waste at east Delhi's Ghazipur landfill site.
Around four to five vehicles fell into the Kondli canal.
The Delhi Police said that rescue operations are underway.
A team of National Disaster Response Force (NDRF) was on the spot to coordinate all relief and rescue operations.
Here are the lesser known facts about the Ghazipur landfill:
This is not a hill, its a pile of garbage.
The Ghazipur landfill in east corporation is the oldest functional landfill in the city.
It overshot its limit of 15 feet in 2002, but dumping continues here.
About 2200-2500 metric tonnes of waste is dumped here every day.
Around 200 metres from landfill is the Ghazipur slum.
The residents claim that proximity to the landfill leads to various problems.
It is home about 1500 families of rag-pickers.
The landfill often catches fire due to release of methane.
MCD (Municipal Corporation of Delhi) burning garbage for electricity.
Due to low quality waste, little energy is generated.
According to experts, due to lack of leachate treatment facility by products released during decomposition seep in to the ground water and pollute it.
There are more of such garbage hillocks in Delhi.