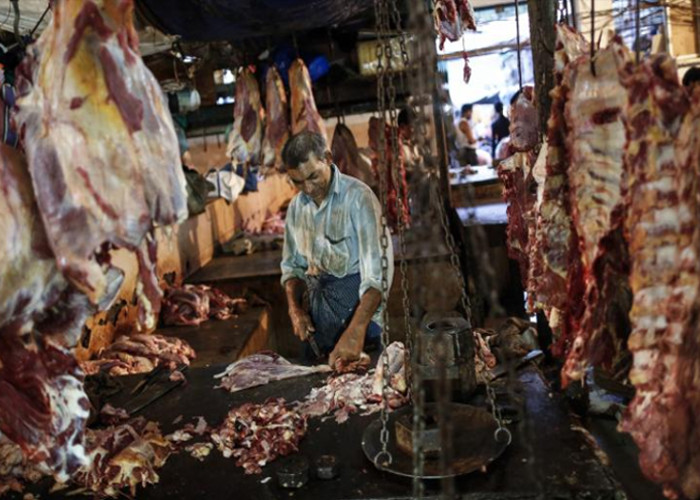 The controversial ban on sale of meat in Mumbai during the Jain festival of Paryushan begins today, amid outrage from various political parties. According to the order, the ban would be enforced on four days 10, 13, 17 and 18 September as a mark of respect for the Jain community.
The ban covers mutton and chicken, and excludes fish and eggs. It also extends to private businesses selling raw meat.
After Bharatiya Janata Party's ally Shiv Sena opposed the ban, now Maharashtra Navnirman Sena (MNS) has also openly criticised the ban and it is planning to sell meat in the open at 11 am in Dadar.
Uddhav Thackeray, opposing the meat ban, had said "We will ensure there is no ban on sale of meat for eight days." Interestingly, Sena is the dominant partner in Municipal Corporation of Greater Mumbai (MCGM) where it shares power with BJP.
On 9 September Sandeep Deshpande of the MNS said, "We will not allow this circular to be implemented. We challenge the BMC to do that. The government cannot force citizens over their eating habits."
The NCP had also voiced reservation over the ban order, with the party along with Congress dubbing it as a BJP ploy to polarise voters with an eye on the elections to the civic body due in early 2017.