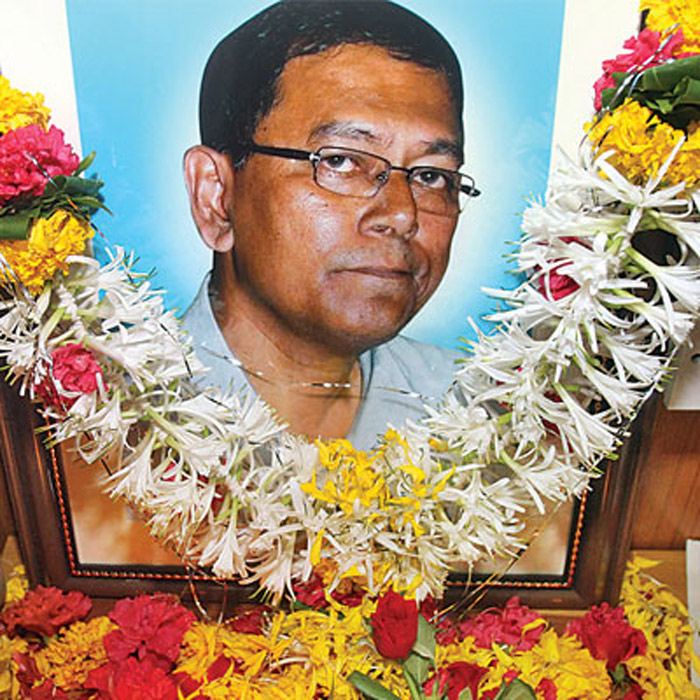 The Mumbai Police chief Ahmad Javed has said that now that Chhota Rajan has been brought back to India, journalist J Dey murder case would be looked afresh.
Javed said that as Rajan is the main accused in the murder case, he will be available for trial and all the evidence will be examined again. He added that the "right culprit" shouldn't be allowed to go without punishment.
Read more: Friend turned foe: how Chhota Rajan became Dawood's no. 1 enemy
J Dey murder case
Dey was gunned down in broad daylight by two sharpshooters on a motorbike who were allegedly Rajan's henchmen in June 2011.
The police had filed a chargesheet against absconding Rajan and his men under the stringent Maharashtra Control of Organised Crime Act (MCOCA).
During the investigations, the cops found that Rajan who was upset with two articles written by Dey which purportedly portrayed him in bad light, had ordered his killing. The murder however remains unsolved yet and the Mumbai Police chief said he would ensure that the culprit gets the right punishment.
Read more: Dawood has links with some Mumbai cops, claims Chhota Rajan
Present status of the murder case
In June this year, special MCOCA court in Mumba framed charges against 10 accused, including arrested journalist Jigna Vohara in the journalist J Dey murder case.
The charges are under various sections of MCOCA and Indian Penal Code (IPC), besides other criminal acts.
However, all the accused have pleaded innocence. The court has charged the accused with being part of the underworld gang run by Rajan, besides hatching a conspiracy and killing Dey.