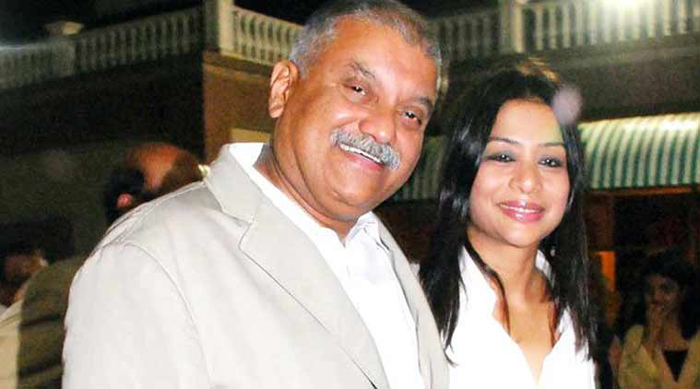 In another dramatic twist in the Sheena Bora murder case, former media baron Peter Mukerjea has been charged under Section 302 (murder) of the Indian Penal Code (IPC) by a special Central Bureau of Investigation (CBI) court in Mumbai, Maharashtra.
He has also been charged under Sections 120 B (criminal conspiracy), 306 (Abetment of suicide) and 363 (kidnapping) of the IPC.
News reports claim that Sheena was murdered over money. So, the question that remains is: What would Peter Mukherjea lose if Rahul Mukherjea and Sheena tied the knot? Was there any financial transaction that the media baron and his wife Indrani carried out in Sheena's name?
Peter and Indrani took loans in Sheena's name:
A report in DNA focuses on the possible financial angle in the murder case that may have been the reason leading to Peter's arrest.
The report mentions that the Sheena murder investigation had earlier revealed that Peter and Indrani had taken a loan of Rs 87 crore, of which only half went into buying shares of INX Media Private Limited.
In 2012, INX Media was shown as having paid one of its directors (either Peter or Indrani) an amount of Rs 87 crore - which was later termed as a loss on the share for the media company.
Did Peter use Sheena's accounts for money laundering?
A report by Times of India states that before the case was handed over to the CBI, the Mumbai police had begun to probe the financial accounts of both Indrani and Peter and had assembled a forensic audit team for the purpose.
Senior officials of Mumbai police stated that they would give a clean chit to Peter only after this financial auditing was complete. The team examined the registration of companies, bank statements, investments and parking of proceeds from the sale of INX Media in various accounts by the couple.
Suspicions were raised of the modus operandi in which two Kolkata-based businessmen were inducted as directors of these loss-making companies. Both Peter and Indrani exited the board on the day these businessmen were appointed.
Did Indrani worry about losing her share of Peter's assets?
The report adds that Indrani was jealous of Sheena and feared that she would lose her grip on Peter's assets if Sheena married Rahul. Mumbai police also said that they were looking into reports that when Peter and Indrani sold their shares. It has been alleged that a huge amount was parked in Sheena's accounts.
Police said that in Sheena's absence, the shares would have been divided between Indrani and Vidhie, her daughter from Sanjeev Khanna.
What about other details?
Investigators are sure to probe INX Media's foreign transactions and other details that may emerge now that Peter has been taken into custody.