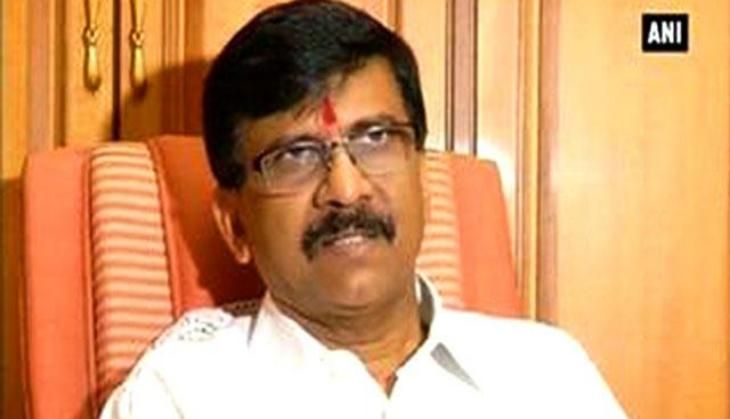 Following Pakistan High Commissioner Abdul Basit's statement on 'freedom for Kashmir', the Shiv Sena asserted on 14 August that the former should be sent back to Islamabad within 24 hours.
Shiv Sena leader Sanjay Raut called for the shutdown of the Pakistan High Commission office in New Delhi and the embassy in Mumbai.
"Such a person, who spews venom against the country sitting in Delhi, should to sent back to Islamabad within 24 hours. He is making such statement a day before our Independence Day and I'm sure the government will take action against him," Raut said.
"Don't know why Pakistan is celebrating Independence Day as it is observed by nations and Pakistan is not a nation, it's a hub of terrorists," he added.
The Congress also condemned Basit's statement and demanded an apology from the envoy, adding the '56 inch' government of Prime Minister Narendra Modi has completely failed in its efforts to ostracise Islamabad.
The Pakistani envoy earlier in the day said Islamabad has dedicated the 70th Independence Day to the freedom of Kashmir.
Basit said Pakistan has always made efforts to improve its relationship with India.
"As far as the relation of Jammu and Kashmir is concerned, we dedicate this year's Independence Day to Kashmir's freedom. We are confident that the sacrifices made by the people of Jammu and Kashmir would be successful," Basit said.
He asserted Pakistan has always given moral support to Jammu and Kashmir's freedom struggle and would continue to do so.
"Struggle for independence will continue till Kashmir gets freedom; sacrifice of the people of Kashmir will not go in vain," he said.
Basit was reiterating Pakistan Prime Minister Nawaz Sharif's statement dedicating the day to the "freedom movement" in Kashmir.
"I dedicate this year's 14 August to the freedom of Kashmir," the Express Tribune quoted Sharif as saying.
Pakistan's provocation comes just days after Union Home Minister Rajnath Singh's assertion that there is no power in the world, which can take Jammu and Kashmir away from India.
"Nawaz Sharif said that he is waiting for Kashmir to be handed over to Pakistan, he even wrote to UN Secretary General regarding this. I want to assert that no power in the world can wrest Kashmir from us. And if at all they want to have a dialogue with us, then we are ready. But it will be about Pakistan occupied Kashmir, not Kashmir," Rajnath said in his address in the Rajya Sabha.
--ANI