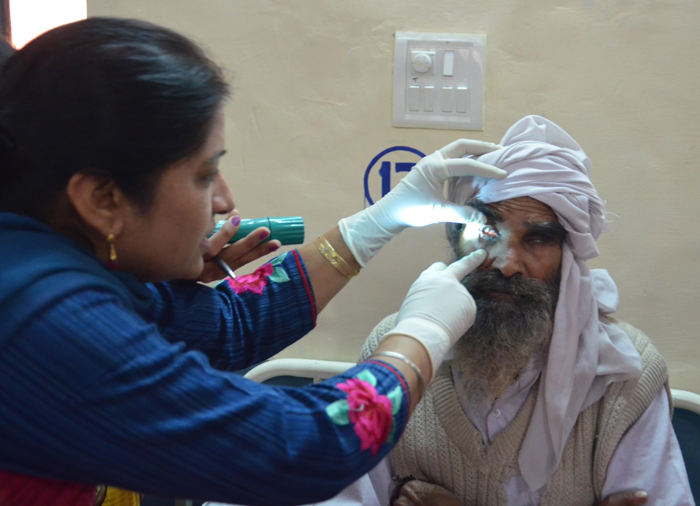 In a shocking case of medical negligence, 14 residents of Washim in Maharashtra have lost vision in one eye from an infection caused during a cataract surgery at a district hospital.
The 14 were among 22 patients who were brought to the state-run JJ Hospital in Mumbai after they complained of pain, swelling in the eye and loss of vision. The patients developed these symptoms after two to three days of undergoing surgery at the civil hospital.
Following the incident, the state health department has suspended the medical superintendent, the ophthalmic surgeon, three ophthalmic officers and five employees of the civic hospital.
Premilinary investigation revealed that contaminated surgical instruments could have caused the bacterial infection in the eyes. Further investigation is on in the case.
Dr TP Lahane, dean of JJ Hospital, stated that so far the doctors have managed to restore the vision of three patients. He said this incident happened due to clear negligence of the operating team.
Reacting to the situation, Dr Deepak Sharma, state health minister said, "We have suspended five employees, including the ophthalmic surgeon, medical superintendent and three ophthalmic officers. Further action will be decided depending on the report submitted by the committee which is investigating the matter."