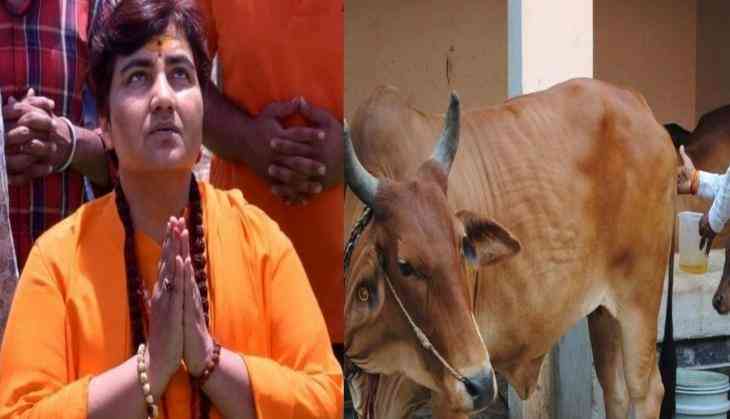 Sadhvi Pragya Singh Thakur, who is in news after joining the Bhartiya Janata Party and contesting Lok Sabha polls from Bhopal constituency has shared health benefits of cow and cow products. Sadhvi Pragya, who has been under scanner of Election Commission over making a provocative remark, has said that 'cow urine has cured her breast cancer.'

"A mixture of gau mutr (cow urine) and other cow products cured my cancer," said Sadhvi Pragya Thakur. Pragya was speaking with India Today as she will file her nomination from Bhopal on Tuesday. When she was asked about the current politics around cows in India, Pragya said that it was painful to see how ruthlessly cows are treated in many places. "Godhan amrit hai (owning cattle is like consuming divine nectar)," she told India Today TV.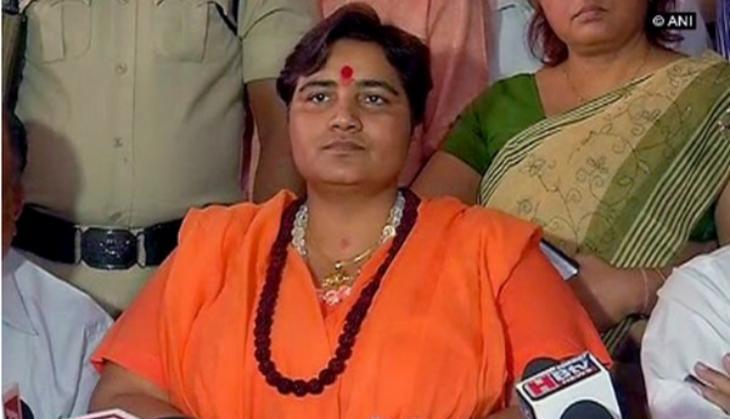 Sadhvi Pragya also shared various health benefits of the cow and cow products. She said she consumed cow urine and that has cured her cancer. Sadhvi Pragya says that she is a breast cancer survivor. "I was a patient of cancer and I cured myself by consuming gau mutr (cow urine) and panchgavya mixed ayurvedic herbs," she said.

Sadhvi Pragya called the cure scientific, saying, "I am a living example of its effectiveness." Not only this, but she also claimed that rubbing a cow in a certain way can help one control their blood pressure. "If you rub gau mata from the back towards the neck she will be pleased. If you do it every day, your BP will stay in control," she said as she fed cows in a cattle shelter.
Sadhvi Pragya further explained the cure in detail, "If you rub the cow from back to the neck, you will experience joy and the cow will also experience joy but if you rub her from neck to back the animal will feel uneasy. If you rub from back to front, your BP will be maintained. This is Amrit (divine nectar). This is scientific. A gaushala (cow shelter) is the best place for Tapasya (penance)."
Also read: Muslim board files FIR against Sadhvi Pragya for Babri Masjid demolition remark