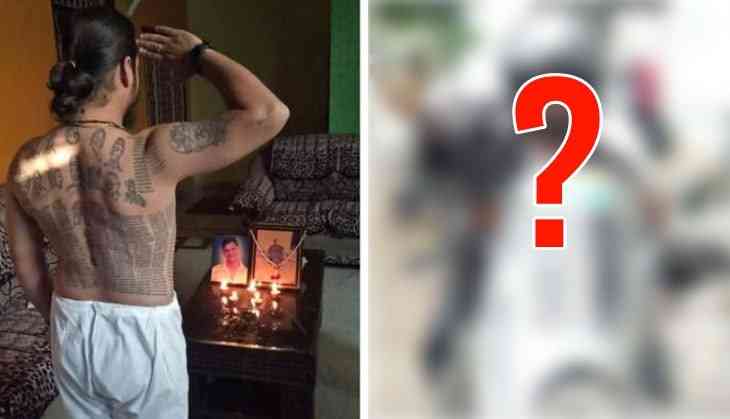 Tattoos love among youths and adults is not a new thing. Many people inked tattoos to expressed their love to their dear ones, love partners or for their partners. But, there are only a few people who inked tattoos in the name of Indian martyrs.
Meet a man named Abhishek Gautam (30), an interior designer who has 593 tattoos on his body.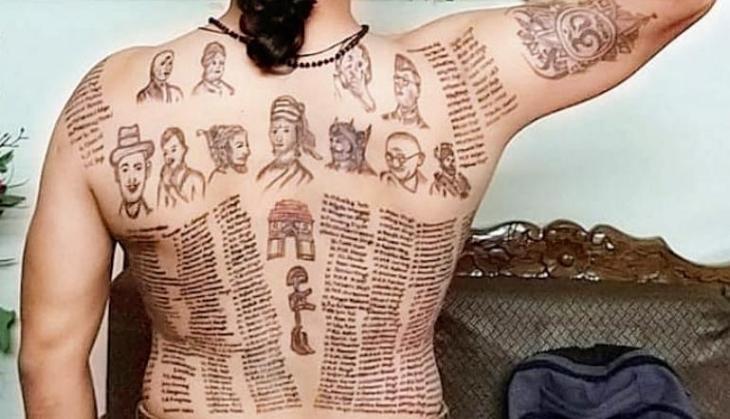 Interestingly, out of the total, he has 560 tattoos in the names of Indian martyrs.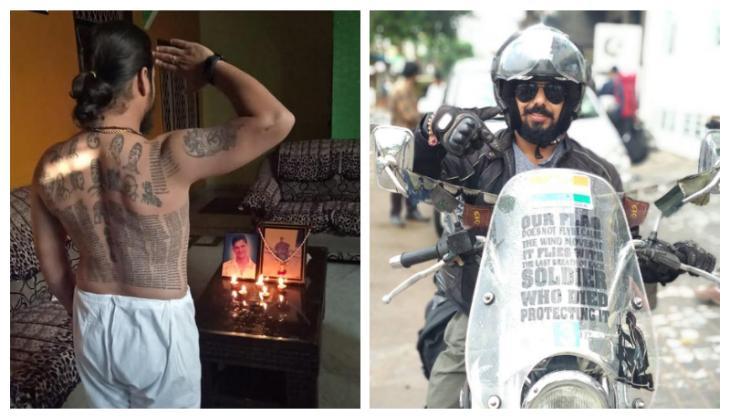 Yes, the 30-year-old interior designer has several tattoos, be it names of all Kargil War martyrs or the freedom fighters like Bhagat Singh, Rani Laxmi Bai, Subhas Chandra Bose. It took eight days to get inked the complete tattoos on his body.
Abhishek spent eight hours to get inked. Speaking to Mail Today, he belongs from Hapur and said that 'These days, getting inked for loved ones is the maximum thing that can be shown as a gesture of love.'
He told that people inked tattoos for their partner but for him, his love is his country. 'The Indian Army is always there for us and there are many soldiers who have died for the nation. So getting their names inked on my body is a tribute for them,' Gautam said.
We also salute his tribute for Indian Army!
Watch video:
Also read: Meet this 11-year-old girl suffers from rare ageing syndrome and have millions of fans on YouTube