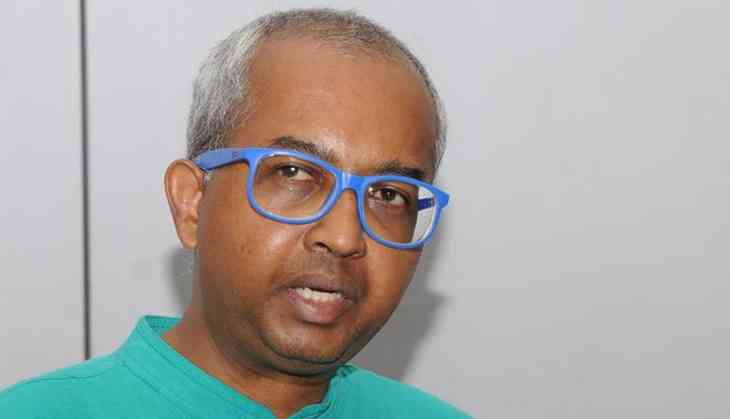 On 9 March, Ashley Tellis, a professor of English at St Joseph's College, Bengaluru, was sacked without due notice. The college Principal, Fr. Victor Lobo, apparently asked Tellis to suspend his ongoing class and come to his office on the morning of the 9th, only to inform him that his job had been terminated.

Over a Facebook post, Tellis recounts the exchange, noting, "...[Lobo] makes me wait for 10 minutes outside the office, while my students are waiting in class. Then he calls me in and tells me: 'Students are disturbed by your personal opinions. The management has got to know of these opinions. I have been asked to relieve you with immediate effect.'
"'Really? What opinions?' I ask. 'Students are very much disturbed by your opinions (sic). You were hired to teach English Literature. Not to give your personal opinions. Please sign these letters. Leave the college with immediate effect. No need to take any more classes. We will manage,' comes the reply."
Of homophobia
Tellis, a noted LGBT rights activist, agrees that this sudden sacking has something to do with his sexuality. But that alone isn't the reason.

However, St Joseph's rejects this notion. On being contacted by Catch, the college chose to forward us a press release that states that Tellis had declared his sexuality over the course of the job application. And that the college had never objected to it.
"Prof. Ashley Tellis was appointed on a temporary 6-month contract in November 2016. He had clearly stated his orientation in his application and at the interview - the college deemed this to be his personal choice. Later, while we appreciated his intellectual abilities and his scholarship, we were pained to note that he seemed to pay no heed to the sensitivities of undergraduate students from heterogeneous backgrounds," the statement reads.

"After receiving several complaints from students and their parents about Prof. Tellis having crossed the line repeatedly in his interaction and comments, the management decided that it would be best to terminate his services," it further adds.

Tellis, over a phone chat with Catch, laughs at this claim by the college. "It's rubbish. They were not aware. [My sexual orientation] was not in my application at all. Why would I write I am gay in my job application? It doesn't make any sense," he stresses.
"By the way, [Lobo] didn't even interview me. It was the English department that did. So, factually it's all a lie. He met me when I'd joined the college."

He further notes that while he was on a contract that could be terminated without the college being answerable to provide a reason, they surely couldn't do it without a month's notice.

"I can take him [Principal Victor Lobo] to court, which I'm going to, just for having broken procedural contract," says Tellis.

"I think he bit off more than he could chew. He didn't realise I could go public on it."
And dissent
But is there any merit to the college's claims about the "sensitivities" of "students from heterogeneous backgrounds"? Though we're not certain if the college meant 'heteronormative' instead of 'heterogenous' here.

"I'm sure there was the odd conservative student who was horrified by what I was saying, but that's part of the course. You don't throw a teacher out because of that," says Tellis.
Explaining his methods of teaching, which involve a certain degree of debate, Tellis explains that it may not be palatable for all, but that's what educational training is about.

"Most of my classes are general English classes, and we teach Argumentation with them. In Argumentation, we teach an idea called controversion. [In this] you take a dominant view that's there in society. Like say 'Family is a great institution', right? And then you get students to train themselves to challenge that view, the dominant view. That's what controversion means. We train them in how to challenge [dominant views], in debate.

"So like I've talked about abortion in class and said there are two sides to that debate. And of course, the Christians don't even want to talk about abortion."
On being asked if dissent, then, was the more probable reason for his sacking, Tellis says, "It does have to do with [my sexuality], but it's not centrally that at all. There is a problem with dissent."

"Any kind of dissent is being cracked down upon. Look at Ramjas College and what happened there. Or JNU."

"And it's really sad that a Christian institution does this because it ties in beautifully with the BJP [ideals]. And the BJP doesn't like the Christians too much."
Students' reactions
Interestingly, Tellis' sacking has resulted in a debate among his students as well. A reddit thread which carries his initial Facebook note has had students flocking to talk about the professor.

The initial post made by 'awkwardpile' reads, "This dude is one of the only few sane minds we have on the campus. Also, he is a PhD from Cambridge and has been faculty over IIT-H, Ramjas College, St. Stephen's, Cambride (sic.), St. Xavier etc. With over a decade and half experience."
Pointing out the "silence of his own colleagues", the student alludes to Tellis' own Christians/Indian right wing example. "The people from the very same department who every time talk about Islamophobia, and how RSS is taking over Bangalore, and how minorities are not safe, and other liberal gibberish, the same English department is silent over something that happened to one of them!"

Another student comments, "I'd argue that this guy is logical, and does not grade students just because their views are contrary.

"I've heard of a guy who got quite high marks even though his paper argued how prostitution is wrong (and the professor is openly for legalization of prostitution). What he argued may have been against the professor's opinion, however, he graded people solely on the criteria that was laid out to judge the learning - English. More specifically, proper structuring of the paper. I'd say this was most essential considering how CBSE teaches none of it (and actually promotes the contrary). The guy taught and graded reasonably without letting his personal opinions get in the way, IMO. And this is a guy who didn't mind failing 80% of the class if their papers weren't upto expectations. Opinions did not mind to him while grading, course outcomes/objectives did."

The college's English department have refused to comment on Ashley Tellis' sacking, and further told Catch that they stand by the press release.