The attack on Nivedita Menon & professors like her: What does it mean for education?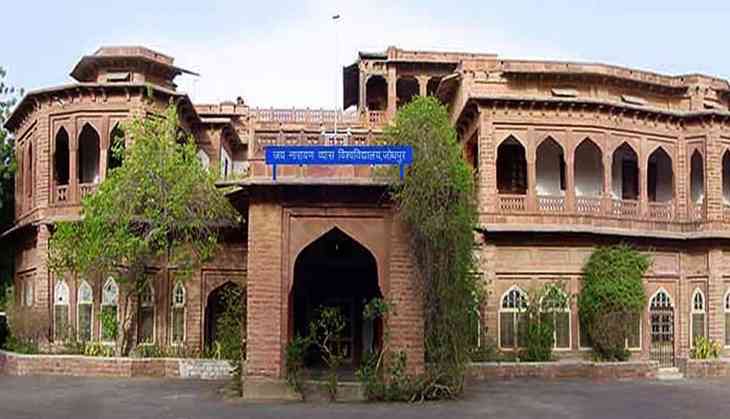 Dr Rajshri Ranawat, who teaches English at Jay Narayan Vyas University (JNJU), Jodhpur, has been suspended by the syndicate of her varsity.
Her crime? She had organised a seminar tiled History Reconstructed Through Literature: Nation, Identity, Culture in the first week of February this year in which she invited, among others, Professor Nivedita Menon.
It has been alleged that she knew fully well that Prof Menon holds controversial views regarding Kashmir, yet chose to invite her. A retired teacher of the university who was present when Prof Menon made her presentation had a long question and answer session with her after her talk.
In this interaction, he was not supported by the rest of the audience who looked convinced by the arguments made by Prof Menon.
True Lies
From the very next day, the local media started publishing totally fabricated reports about the seminar blaming Prof Menon for having made disparaging remarks about the Indian Army, India's relation with Kashmir, etc. It was alleged that she insulted the map of India by showing it upside down.
Nivedita Menon gave a long clarification, rebutting the charges against her and Ranawat.
It was clear that the newspapers were publishing reports based only on the version given by the said retired teacher. They did not have a reporter there but went on printing imaginary stories about the deliberation of the seminar.
As was expected, demands were made to initiate criminal proceedings against Prof Menon and Prof Ranawat for their 'anti-national' act. The university caved in and constituted a committee to investigate the matter. The committee asked Dr Ranawat to appear before it.
What is interesting, and disturbing, was that the university initiated this internal proceeding of fact-finding after having filed a criminal case against Dr Ranawat. How could it charge her before knowing the facts?
Since there was already a police complaint and also a public agitation against her, Dr Ranawat asked for security from the university as she lives alone on campus. This request was rejected and she was told rudely that her security was something the committee could not ensure and all it was concerned with was her appearance before it. She was told that if she failed to present herself before the committee, it'll submit its reports without her testimony.
Dr Ranawat was later informed that the committee had submitted its interim report without even recording her side of the story.
Fast-track troubles
On Saturday the syndicate met and decided to suspend Dr Ranawat. The meeting was extraordinary as it discussed only the matter of the report against her.
There are many questions the authorities, the teaching community and the students' body of JNJU and the media and society at large need answered.
First, a technical point: If the enquiry committee had submitted only an interim report, could that be the basis of any action against Dr Ranawat? It is true that suspension is no punishment, yet it is humiliation meted out to a teacher by her employer – an act which leaves her even more vulnerable.
Second, Dr Ranawat had organised the seminar in full knowledge of the university. It was a well-publicised event. Prof Menon's name figured everywhere on the publicity material of the seminar. If there was any problem with her participation, why was it not raised before the seminar?
It is clear from the list of the invitees that it was a very diverse set of academics and activists from very different disciplinary and ideological backgrounds. Prof Menon is a well-known scholar and writer. There was no objection from the university to any name on the list of invitees.
And the seminar took place without any hindrance. It was lively, argumentative and peaceful. Students along with their teachers enjoyed the sessions thoroughly. There was no complaint from their side.
From where is the complaint against Prof Menon and Dr Ranawat emerging then? Why is the university giving credence to complaints which are not from participants?
Why is it that the teachers and students have gone silent and are not coming forward in support of Dr Ranawat? Are they terrified?
Why is the media reporting unfounded stories and acting as a propaganda machine?
Why is the political class silent and not speaking up for academic freedom and the right of a teacher to perform her duty?
There are more questions for all of us:
- Should teachers like Rajshri Ranawat, Sudha Chaudhary of the Mohan Lal Sukhadia University Udaipur, Snehsata Manav of the Central University of Haryana, all of whom faced harassment and humiliation for doing their job, be left alone to face goondaism?
– Should universities be turned into examination machines?
– Should knowledge creation and intellectual activities be preserved only for a few elite institutions and all others, especially the state universities be at the lowest rung of the world of knowledge?
– Is this how we deal with young academics like Rajshri who go out of their way to make available to their students the intellectual company of the best in the land? Is this how we intend to cultivate excellence?
This is another sad day for the youth in India. Another lonely day for knowledge.
Edited by Jhinuk Sen