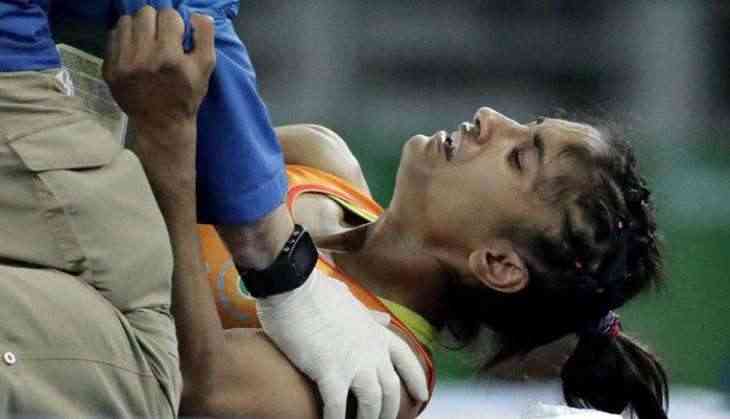 Vinesh Phogat is an Indian wrestler and originates from a wrestling background with her cousins Geeta Phogat and Babita Kumari, both global wrestlers and Commonwealth Games medalists too.
Vinesh said that in early days, she didn't care for wrestling however her uncle Mahavir Singh Phogat who was additionally a wrestler used to beat her with stick to train her hard.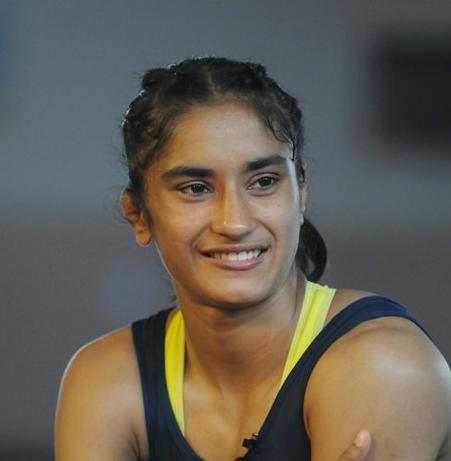 Vinesh Phogat (Twitter)
Excursion in Rio
India's one of the good women freestyle wrestler Vinesh Phogat got out of the Rio Olympics due to injury. At that time, this news came as a shock for Indians as Sakshi Malik was the only one who won India's first medal in wrestling at Olympics. She won a bronze medal in freestyle wrestling.
Vinesh got injured while she was fighting against China's Sun Yanan during the quarterfinal match at Rio. In the first encounter, Vinesh suffered serious injuries during the match of the 48 kg weight of the freestyle event, and she had to stop her Olympics' tour there only.
In the quarterfinal match against Sun Yanan of China, Vinesh was leading 1-0 at one point, but then Yunan trapped Vinesh in her strongest move. Vinesh got trapped in her bet and lost two points, but her leg got fractured and she began crawling in pain.
After sustaining a serious injury, she could not stand properly and decided to withdraw from the contest that made Yanan a winner.
Vinesh born in Phogat family is the daughter of wrestler Mahavir Singh Phogat's younger brother Rajpal and used to practice a lot with Phogat sisters.
Vinesh's career on international wrestling platform
Asian Wretling Championship (2013)
The 23-years-old wrestler won the bronze medal in women freestyle 51 kg wrestling, winning 3-0 in the bronze medal bout against Tho-Kaew Sriprapa of Thailand.
Commonwealth Wrestling Championships (2013)
In a tournament held in Johannesburg, South Africa, India's Phogat finished second and won the silver medal in the women's freestyle 51 kg category but in same tournament she lost bout to Odunayo Adekuoroye of Nigeria in final round.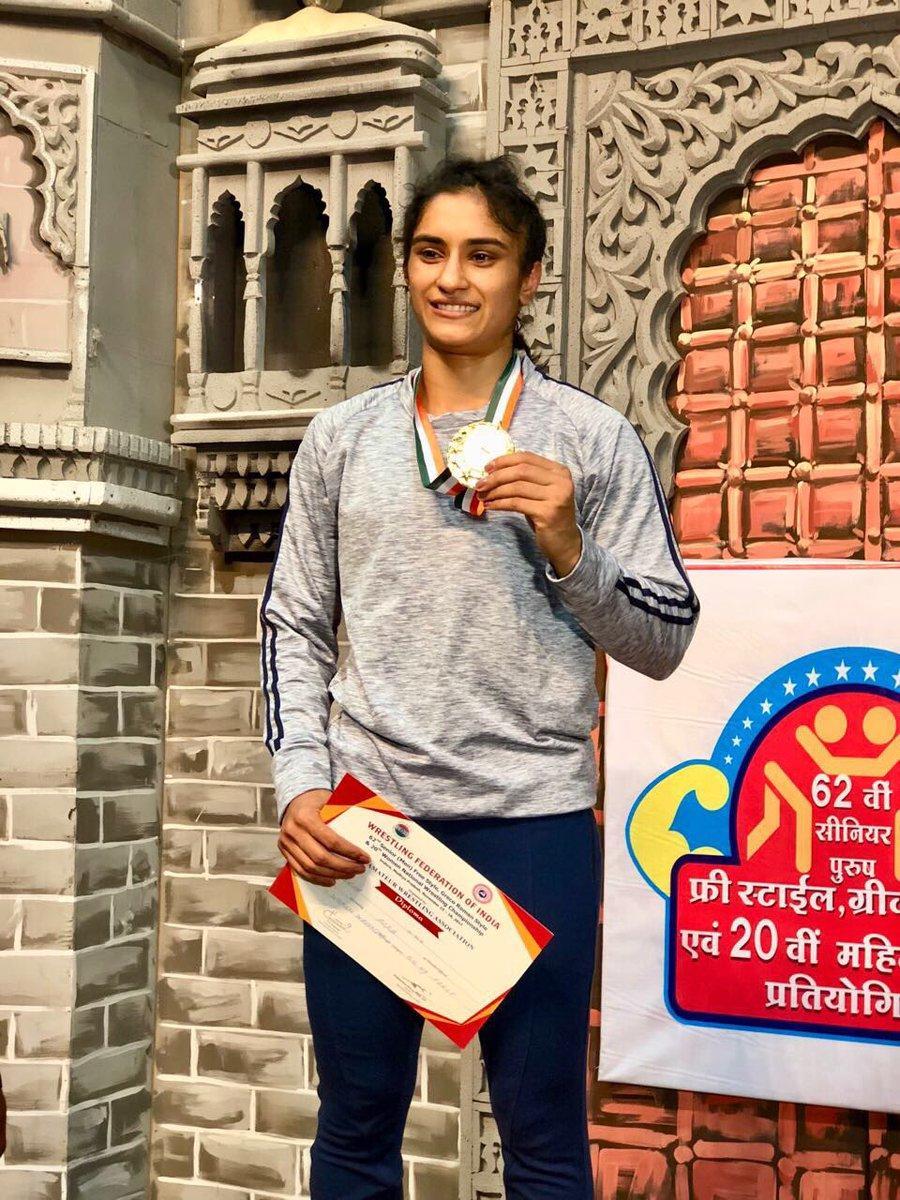 Vinesh Phogat (Twitter)
Commonwealth Games (2014)
It was the women's freestyle 48 kg category at the 2014 Commonwealth Games in Glasgow and Vinesh with her wrestling skills able to win gold medal as she faced home favourite Yana Rattigan of England and beating her 3-1.
Asian games (2014)
The games held in Incheon, South Korea and Vinesh won the bronze in the women's freestyle 48 kg category. Her quarter-finals opponent was Dauletbike Yakhshimuratova of Uzbekistan whom she overcame effectively with a 5:0 scoreline.
Asian Championships in Doha (2015)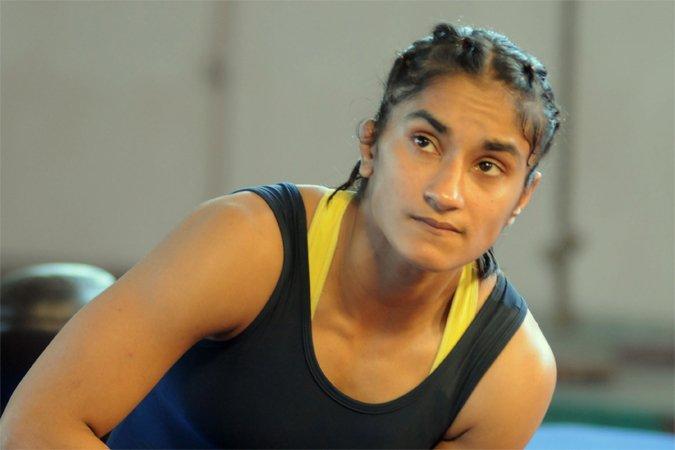 Vinesh Phogat (Twitter)
Vinesh was capable make her routes for the finals in Asian Championships that was held in Doha. However, she lost to Yuki Irie of Japan and had to satisfy herself with silver medal in her category.
Summer Olympics in Rio (2016)
As it was the greatest stage for every one of the competitors around the globe and therefore, to prove her skills and ability, Vinesh contended energetically to Sun Yanan of China but lost that round owing a knee injury.
As she fights for low weight category so the game demands a high speed player to play any bout. So Vinesh is known for her speed whenever she comes to the mat.