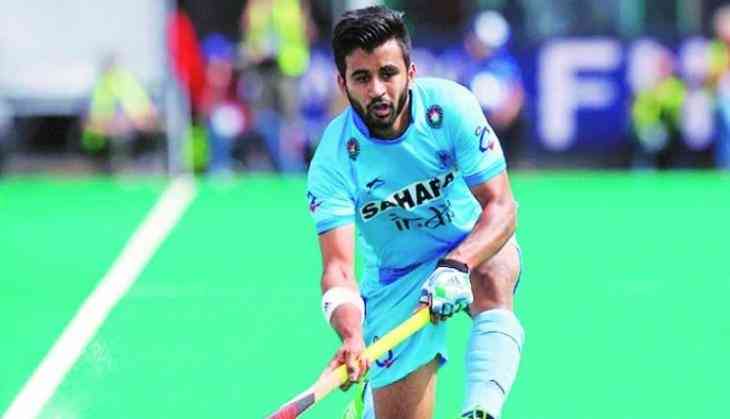 Manpreet Singh, who hails from Punjab's Jalandhar, is an hockey player. The player, was born on Febuary 26, 1992, plays midfield in the current rooster.
Manpreet idolizes former Indian hockey captain Padam Shri Pargat Singh, who also hails from Manpreet's Mithapur village.
The player started playing hockey at the age of 19 in 2011and then he played for India at the 2012 Summer Olympics and was named Asia's Junior Player of the Year in 2014.
Manpreet's early days
He was named for Indian squad for the 2016 Summer Olympics (Rio Olympics). In his early days, the family of Manpreet was not supportive for his game and he was not allowed to pick hockey stick. When he was 10-years-old, he was even locked up by his mother for one day in his room to prevent him from playing hockey. But he was so stubborn that he escaped from the room to play the game. His coach then told his elder brother to let him try once for the game if he is so keen.
In his early age, he won his first prize of Rs. 500 cash in a tournament. From that point onwards, his family began supporting him and in 2005, he enrolled himself in India's one of the most sought-after Surjit Hockey Academy of Jalandhar.
A blistering start in hockey
Manpreet made his international debut in 2011 with Indian junior hockey team and in 2013, he became captain of Indian junior hockey team in the 2013 Men's Hockey Junior World Cup.
It was under his captaincy that India was able to win gold medal in 2013 Sultan of Johor Cup after defeating Malaysia 3-0 in final in which Manpreet also scored a goal. In 2014, he got fruit of his hard work as he was titled Junior Player of the Year' by the Asian Hockey Federation.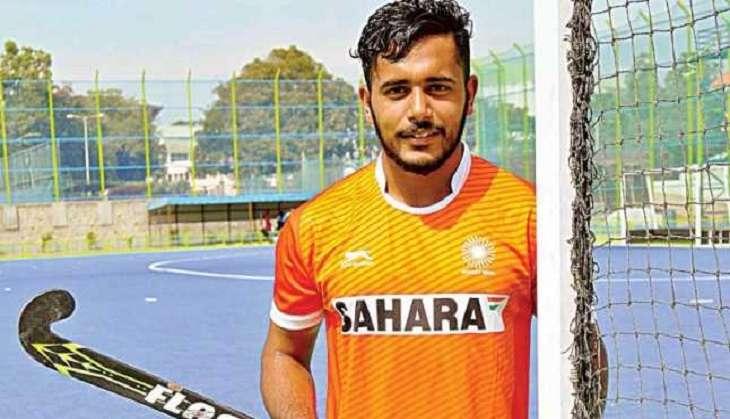 Manpreet Singh
If not playing hockey
Apart from playing hockey, Manpreet is a huge fan of Indian cricketer MS Dhoni and soccer stars Cristiano Ronaldo and David Beckham. He also likes to wear 7 number jersey. Before any game, Manpreet relaxes by meditating with yoga, playing PlayStation and by tuning in to the Punjabi Bhangra music specially by Diljit Dosanjh and Honey Singh.
In movies, he likes to see Salman Khan's flicks and also loves tattoos, super cars, superbikes such as Yamaha YZF-R1 and Suzuki Hayabusa.
Manpreet's father died during 2016 Sultan Azlan Shah Cup
Manpreet got the news of his father's death before the hours of Japan vs India opening match of 2016 Sultan Azlan Shah Cup in which India won 2-1. And as he had to leave for his hometown to fulfill the last ritual of his father's death, the young player missed the next match against Australia held on 7 April 2016. In that match, Australian players observed a minute silence for Manpreet's father by wearing black arm bands but in Manpreet's absence, India lost that match by 5–1.
His mother stood for the country and told him to play to fulfill his father's wish for giving his best. To fulfill his father's wish, the player headed for the game and joined team India against Canada on 10 April 2016, which India won by 1–3. Call it is a magic or team's hard work, after defeating Canada, team India again won a match played on 12 April 2016 against Pakistan where Manpreet played a crucial role by hitting a goal for India within first 4 minutes.
After this Indian winning streak continued and India defeated New Zealand by 2-1, Malaysia by 1-6 and made their ways for finals. The final match was played against Australia on 16 April 2016 in which India won the second place after losing from Aussies by 4-0.
Senior Hockey
In 2012 Summer Olympics, he represented India.

In 2014 Asian Games at Incheon in South Korea, he was part of India's men's hockey team that won Gold medal after defeating arch rival Pakistan in final by 4-2.

In 2014 Commonwealth Games at Glasgow in Scotland, India won silver medal after losing to Australia in final by 4-0.

In 2014 Men's Hockey Champions Trophy at London, India won silver medal after losing to Australia in final by 3-1, where India had made to finals after 38 years.

In 2016 Summer Olympics, he was named in the Indian squad.