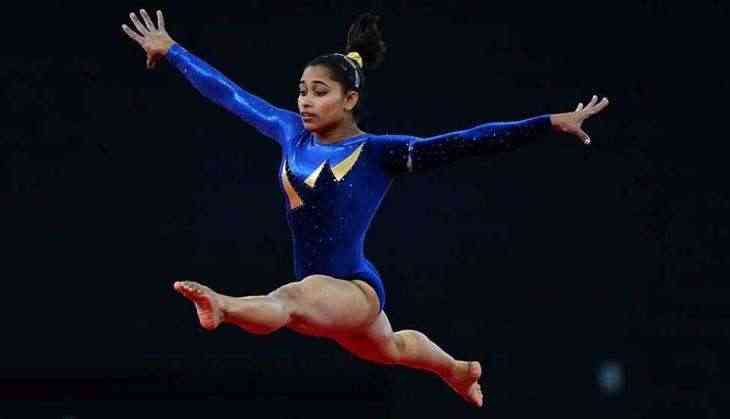 Gymnastic is a game which has not been understood by India's vast population so far. Despite this, the daughter of country, Dipa Karmakar has earned a name in this game. It was a dream for her to represent her nation. Her dedication can be judged after former Indian batting maestro Sachin Tendulkar extended his support by saying winning and losing is a part of the game.
The veteran shooter Abhinav Bindra, who won the gold medal at the Beijing Olympics, termed her "a hero". Dipa, who hails from Agartala in Tripura, will be remembered forever for her performance in Rio Olympic. Dipa is the only player in the country with a population of 125 crores, who reached the last four in the Olympic Games in this unknown and difficult game. Dipa was the only Indian to qualify for the Rio Olympics and she performed brilliantly. She missed the medal at the Rio Olympics by just 0.150 points.
Dipa's journey to pride
Dipa, who had a connection with the heterogeneous hill state of Tripura, was born on November 3, 1993 in a lower middle class family. Dipa's father Dulal Karmakar is also involved in the game. Dulal was the coach of Sai (Sports Authority of India). Dulal used to give training to weight lifting children.
But she was dreaming to make his daughter a gymnast. This was the period when there was no name for Gymnast in India. In spite of this, Dulal remained firm on his decision. When Deepa was six years old, her father took her to a coach to teach her gymnastics.
However, Dipa and her father were disappointed when Deepa's coach advised her to opt the other game because of her flat foot.
Father Dulal always supported Dipa
Dipa got the support of her father Dulal at every turn of her career. When dipa was deeply in the dark after being rejected by the coach, his father pulled her out in the game. He decided to make her a gymnast. Dipa also started to work hard from the age of six to fulfill her father's wish. From there Dipa began working on her dream and it was that time when the number of female gymnasts in India was very low.
The hard work done by Dipa later became fruitful as the talented girl was able to become an Indian gymnast who is known for her grit and dedication towards the game.