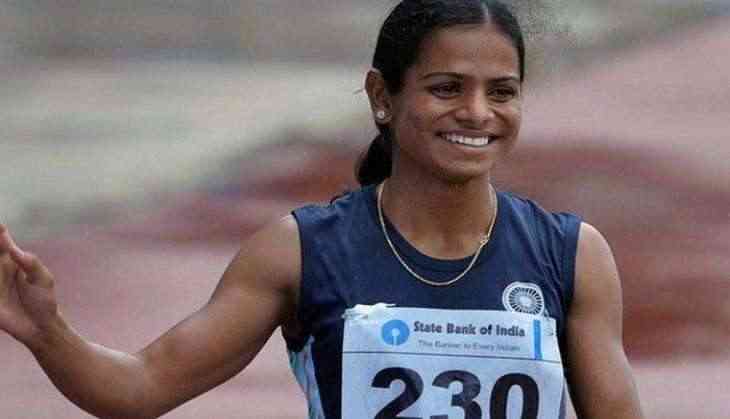 Indian ace sprinter Dutee Chand has covered a tough road to reach the Rio Olympics that took place in the year 2016. The 21-year-old's path from rural Odisha in eastern India to Rio has been an inspiting tale within itself.
In 2016, Dutee participated in her first Olympic games. The dedicated sprinter has worked really hard to become a sprinter but was not able to make her journey long as she was out in first-round in the women's 100m at the Olympic Games in Rio de Janeiro.
Accepting that she was really nervous about her first Olympics, the athlete said, "I was really scared and nervous. This is a completely different atmosphere, everyone was so (much) taller than me. Hope I will be better prepared next time."
Life struggles and controversies
The young girl has already faced many challenged in her life. She prepared to be the best and in the middle of her preparation, she was hit by many controversies. Chand, who became first Indian woman to race the 100 metres since 1980, had a rocky start. The player didn't even have a tracksuit or proper shoes and she used to run barefoot during practice.
In 2014, Chand was banned by the Athletics Federation of India under Hyperandrogenism policy of the International Association of Athletics Federations. Under this policy female athletes are not permitted to compete on the ground that they have an unfair advantage over their peers.
She was asked to perform a gender test in 2014. However, the sprinter challenged this at the Court of Arbitration for Sports in Lausanne, Switzerland. And later she was allowed to compete both at the national and international events.
Dutee Chand defeated IOC's hormone testing rules
Former winner of 12 international medals for India and around 50 medals for her home state of Tamil Nadu, Santhi Soundarajan extended her support to Chand and said that the youngsters of India should not be victimized.
When the sprinter was banned, former Indian badminton player Pullela Gopichand was sympathetic after he learned about her issue and offered all the necessary help and facility without charging any money.
After playing in Rio Olympics, the ace sprinter started practicing in Hyderabad with other players. Before this, Indian veteran athlete PT Usha qualified for Moscow Olympic in 1980.
Records
With qualifying for Rio, Chand set a new record in 11.24 seconds in 100 metres race.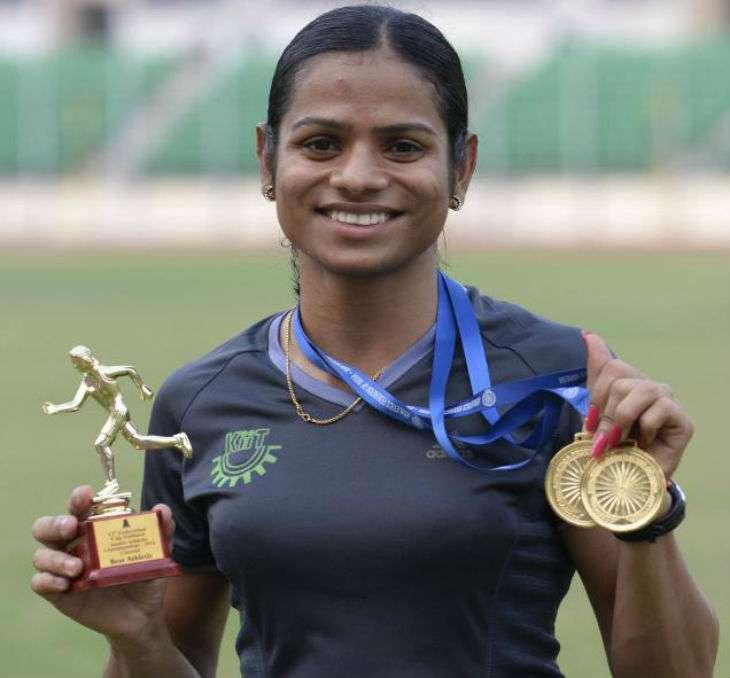 Dutee Chand defeated IOC's hormone testing rules
Despite of major controversy that she has faced in her life, the sprinter has stood her against every challenge in her life and made her ways towards Rio.
Dutee became a national champion in 2012 in under-18 category when she covered 11.8 seconds in the 100 meters event. In 2014, at the age of 18, she became the national champion in 100m and 200m.
In 2017, the fighting tigress won 2 bronze medals at the Asian Athletics Championships.