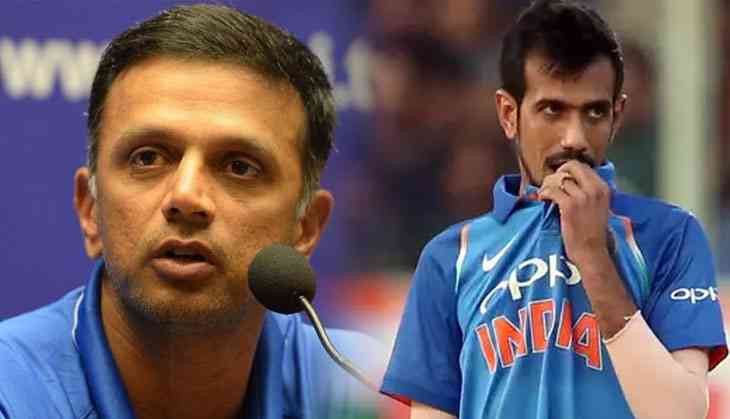 Indian former skipper Rahul Dravid have given advice to Virat Kohli's unit to try out some limited-overs players, who are yet to make a mark in red-ball cricket.
He encouraged leg-spinner Yuzvendra Chahal and fast bowler Mohammed Siraj to get more match practice with the red-ball.
As per reported in NDTV Dravid told icc-cricket.com that "For Chahal, obviously he has had a lot of success in white-ball cricket and for us. I have been seeing him for the past two-and-a-half years, when he first came to Australia. But there he only played in white-ball matches; he wasn't necessarily considered too much a red-ball player as such."
"But yeah, a large part of this is to give him opportunity to see how he bowls in red-ball cricket because he hasn't played red-ball cricket. That is what the 'A' team opportunity is about. We are here to supplement and do what is best to make the Indian team stronger.
"We want to be able to create good players for the Indian team and Chahal is someone who they were very keen on seeing how he does in red-ball cricket. There's no doubt he has got the skill, as we can see, but he definitely needs to play a lot more."
"There is no doubt - the way he has played in the last three four-day games for us, in England and here, it has been absolutely terrific. He has taken 26 (25) wickets in the last three games," Dravid said.
"He has played only 17 or 18 first-class games so even in his white-ball cricket, I wouldn't judge him so quickly because he hasn't played that much. The more he plays the better he will get."
Also Read: IPL 2018: You will be shocked to know how IPL brand value increases 19 percent in a year!