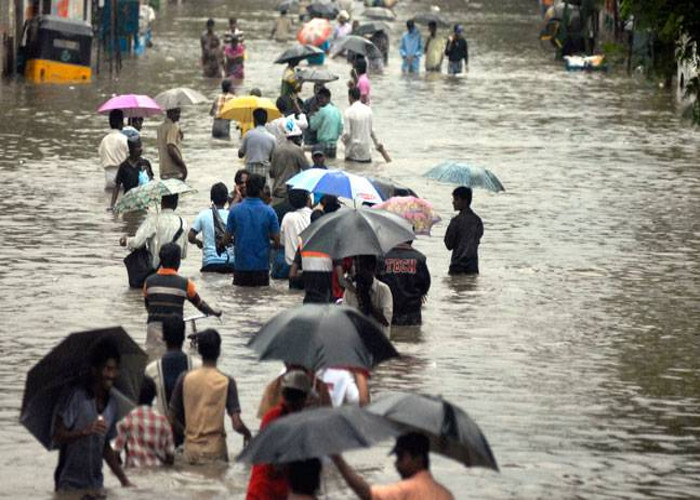 Setting a great example for humanity, close to 2,000 sex workers from Maharashtra's Ahmednagar dipped into their savings to collect Rs 1 lakh to aid those affected by the Chennai floods.
The sex workers survived on one meal a day to raise the money - that was then donated by them on 7 December towards relief work in rain-hit Chennai.
Also read: Meet the IAS officer who was transferred by Jayalalithaa govt for warning about the Chennai floods
The sex workers handed over a cheque of Rs 1 lakh to District Collector Anil Kawade at an event organised by NGO Snehalaya in Ahmednagar.
"These women were restless since the last four days, when they came to know of the deluge in Chennai. They decided that they should do something to help residents there," Snehalaya founder Girish Kulkarni said.
Also read: Why does Chennai love the 'Rain God' SR Ramanan?
"They said such a great calamity has befallen Tamil Nadu and they needed to contribute to the relief work. They set aside this amount by saving and even had just one meal in a day," Kulkarni said.
Of the around 3,000 sex workers in the district in western Maharashtra, almost 2,000 contributed to the relief fund. "We are in touch with Delhi-based NGO Goonj for ensuring further relief to the people of Chennai," Kulkarni added.
Also read: Here's how the Indian Navy launched rescue operations on a war footing in Chennai
(with inputs from PTI)