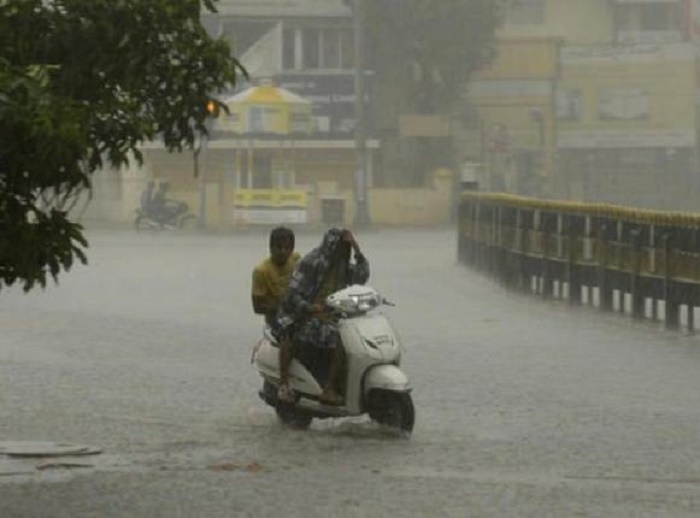 Normal life was disrupted in Puducherry after incessant rains have lashed the Union Territory since SUnday, 8 November.
Official sources said to PTI that Puducherry and its suburbs recorded 13.3 cm rainfall in the 24 hours ending 8:30 am on Monday. Low lying areas were inundated.
As Tamil Nadu is set to receive heavy rain throughout the day, schools and colleges will be shut in Puducherry, Chennai and adjoining districts Kancheepuram and Tiruvallur as well, reports NDTV. However, there is no longer a threat of cyclone.
The cyclonic depression is moving across the Bay of Bengal. It is expected to cross between Puducherry and Karaikal this noon.
Thus, rainfall is expected in most parts of Tamil Nadu with heavy to very heavy rainfall over north coastal Tamil Nadu and Puducherry in the next 24 hours.
"We expect the landfall to be between Puducherry and Cuddalore. We've ensured enough stock of food grains and medicine too. Eight task forces are monitoring on the ground," said Puducherry Collector D Manikandan to NDTV.
There will also be heavy showers in coastal Andhra Pradesh, south interior Karnataka and Kerala over the next 48 hours, reports NDTV.
Fishermen in Tamil Nadu have been advised by the government not to venture out to sea in the next 24 to 48 hours.
-PTI