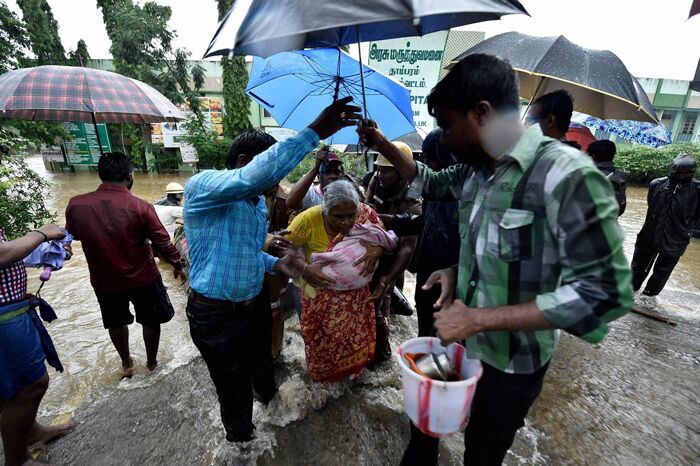 Chennai and several coastal areas of Tamil Nadu were today marooned in flood waters following heavy rains that pounded the city and the neighbouring districts.
Heavy rains have completely disrupted the normal life, and teams of army, navy, coast guard and NDRF have been deployed in the worst-affected areas for rescue and relief operations.
Also read: Army steps in as third spell of heavy rains drowns Chennai; INS Airavat joins rescue operations
Here's what all is being done for resuce & relief operations:
INS Airavat with a total of 11 boats and 20 divers will join rescue operations in Chennai soon.
Navy drone is conducting aerial survey of Chennai Floods.
2 Naval officers and 50 sailors have been deployed at Tambaram.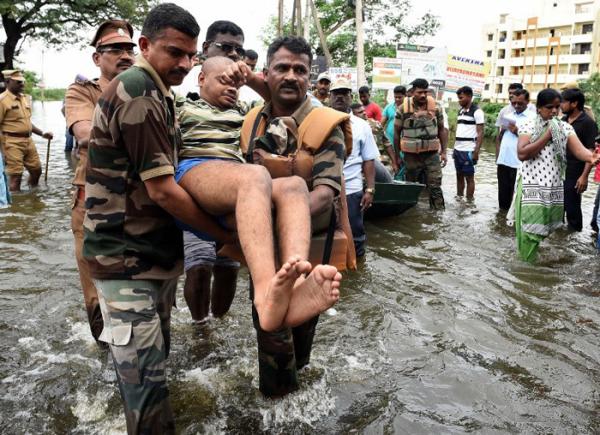 With civil communication & mobile towers out of communication in Chennai, Army is resorting to radio communication for coordinating rescue operations.
Navy has launched its Helpline 044-25394240 which will be manned 24 hours a day.
Shelter for housing 100 needy personnel kept ready at INS Adyar. Medical team kept standby for deputing at short notice.
Indian Railways is taking measures to provide drinking water and other basic facilities to passengers stranded in trains and at various railway stations.
ICGS Sarang has been deployed to Chennai with divers. Food is being cooked on-board for distribution among victims.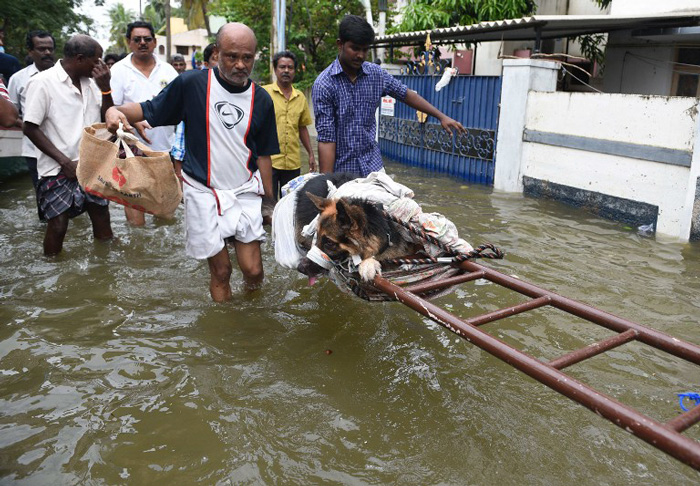 Two columns of Army's Garrison Infantry Battalion have been pressed into service in Tambaram and Oorapakkam after the Tamil Nadu government sought military assistance.
The Indian Army has deployed 50 personnel in Chennai suburbs- Tambaram and Oorapakkam. The NDRF has deployed 10 teams in Tamil Nadu and five teams comprising of 300 men are about to reach the state.
Besides rushing in with rescue teams, the armed forces have also launched UAVs to get an assessment of the situation.
One team comprising 20 sailors (five divers and 15 good swimmers) with Gemini boats and associated gears were deployed last night to Gandhi Nagar near Adyar bridge.