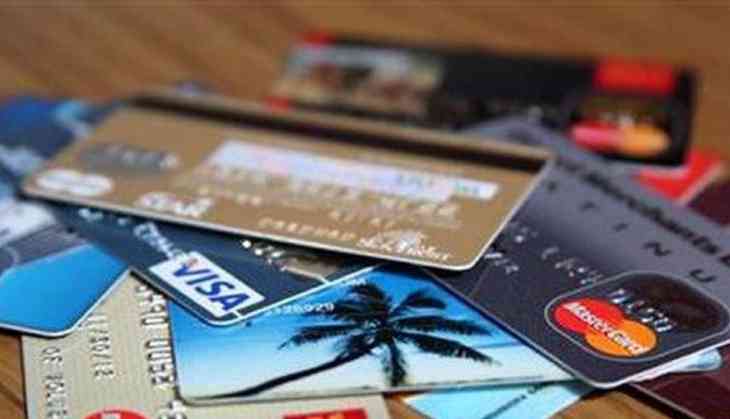 Your first credit card helps you learn how credit works and also builds your credit score. However, most of the time, the first credit card is a basic one with simple features and no extra privileges. Also, banks keep introducing credit cards with exciting perks that might suit your lifestyle better than the card you currently own. Most of the people do not pay attention to the perks offered as long as they can purchase items on EMIs without incurring heavy charges. But rewards, benefits and other terms and conditions can make a big difference. Having multiple cards and managing them smartly also helps you build and maintain an excellent credit score.
So, how do you know it is time to look for another credit card? Following are a few common signs that show that it is time to start exploring more options.
Rewards are not aligned with your purchases
Rewards are the most common feature of credit cards. Every time you make a purchase using your card, you get reward points which can later be redeemed for vouchers, merchandise or cash back. On basic credit cards, the reward earnings are usually uniform across all categories. However, there are other credit cards specifically designed for travel, shopping, dining, etc. where accelerated rewards are offered on the said expenditure. There is no point in having a card that gives out rewards that do not suit your spending habits. For example, if you go to a departmental store twice a month for groceries, you should get a card that offers extra benefits on grocery purchases and not the one with travel benefits.
You are paying a high annual fee
Credit cards usually charge annual fee which is waived off if you reach a preset spending milestone. Usually, the first credit cards are low-fee or no-fee cards. However, if you are paying an annual fee, make sure that the fee is justified by the benefits offered. If the annual fee is really high and the card benefits do not match up to it, then it is time to move on to a new credit card.
Your eligibility has improved
When you start looking for your first credit card, you will find that you are eligible for only a few cards, especially if you have no credit history. But as you start using a card in a disciplined manner, you can build and maintain a good credit score. Now you would be eligible for credit cards with better benefits. Also, the growth in your income also works out well for your credit card eligibility. So, if you have an improved credit, it is time to look for cards that suit your needs better.
You have a low credit limit
With increased income and credit score, your credit limit should also improve. Most of the banks reward their customers for being responsible borrowers and offer credit limit increase on their existing cards. But if you have not received any limit increase over the years, it is advised to get one more credit card. A higher credit limit is also good for your credit score as it lowers your credit utilization ratio.
You do not have a credit card of your own
If the only credit card you have is an add-on card on your parent's primary card, then it is time to get one in your own name. When you have an add-on card, you are not building any credit history for yourself; the entire usage and management of the card will be in the hands of the primary user. Getting a credit card of your own will create your credit profile and will also encourage you to make disciplined usage of credit. If you have a secured credit card, you can look for an unsecured one as there would be no lien on your fixed deposit and hence no risk of losing it.
Benefits of Having Multiple Credit Cards
Nowadays, a number of credit card users have 2-3 credit cards but this is not just for reaping more benefits. Some people get lured into getting an additional credit card while others may get a new card to transfer the outstanding balance of the old one. While it is not advised to keep using a single credit card throughout your life, getting an additional card just because you a eligible is also not a smart step. Hence, before getting a new credit card for any reason, you must understand the features that the new card offers and terms and conditions associated with it.
If used wisely, multiple credit cards can be beneficial in the following ways-
.A new card comes with additional credit limit which provides more financial security to the user. In case of emergency, it can lessen the financial burden on your savings.
.With multiple cards, you can strategize your purchases to make the most of the reward programs on each card.
.The additional credit limit will work out well for your credit profile and your credit score will improve.
.Multiple credit cards give you the chance to smartly utilize the interest-free periods to save yourself from spending too much on one card.
.Different billing cycles will give you flexibility of bill payment.
What should you do with your old credit card?
Getting a new credit card does not mean that you should close your old card. In fact, you should always keep your first card open as the age of your credit history has a major impact on your credit score. If you close the oldest card, your score will take a major hit. Also, the total credit limit available with you will drastically drop which will again dip your credit score.
Though it is good to have multiple credit cards, a higher credit limit may also tempt you into overspending. Be careful that you spend only as much as you can afford to repay. Also, do not get too many credit cards as it will be too hard to manage and might lead you into debt. Those who find it hard to keep track of credit card bills and often miss payments should stay away from the thought of having multiple cards.