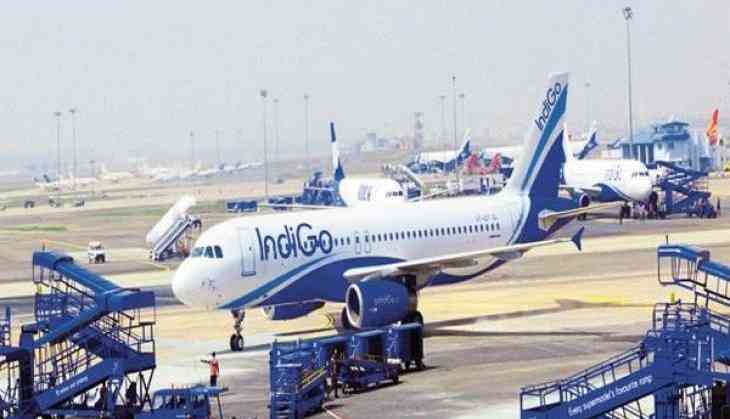 New Delhi: A Mumbai-bound IndiGo flight from Madurai on Tuesday suffered a mid-air glitch after one of its engines shut down but landed safely at its destination.
One of the Pratt and Whitney engines of the aircraft shut down mid-air, officials said adding that the plane is now grounded at the Mumbai airport and is currently undergoing necessary checks.
According to the Indian aviation regulator DGCA one engine stalled mid-air.
"Indigo A321Neo aircraft VT- IUJ operating flight 6E-2012(Madurai-Mumbai) was involved in IFSD of Engine No.1. During climb High Engine Vibrations were observed on No.1 engine. Engine No.1 low oil pressure warning came and Engine No.1 stall occurred during cruise. Crew shutdown No.1 Engine and requested priority landing. A safe landing was executed," DGCA told ANI.
According to Mumbai airport officials, the IndiGo flight landed at Mumbai airport with one engine working. "The flight from Madurai to Mumbai landed safely at Mumbai airport with one engine after the pilot reported a technical glitch in one of the P&W engines during the mid-air flight," a statement read.
In a statement, IndiGo said, "Flight 6E-2012 operating from Madurai to Mumbai had a technical issue prior to landing in Mumbai. The pilot prioritised the landing in Mumbai. The aircraft is held at Mumbai and will be back in operation after necessary maintenance." Almost 40 aircraft of IndiGo and Go First airlines fitted with P&W engines have been grounded due to snags in the engines.
(ANI)