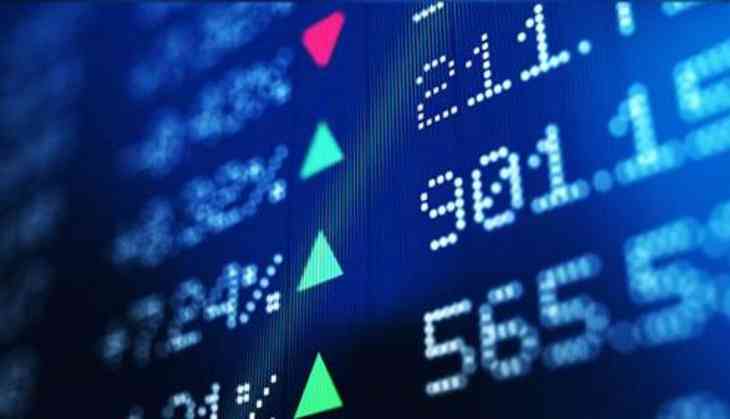 The domestic stocks made losses in opening trade as major indices of Asian markets were trading in negative territory on Friday morning. Inflation fear and weak global cues also influenced investors' sentiments.
Key indices in Indian stocks -- BSE Sensex lost 88 points to 61,231.42 while Nifty declined 34 points to 18,001.90 in morning trade of Friday.
S&P BSE Financial Services and BSE IT indices were trading in negative territory on Friday morning as the investors continue to sell.
Among the most active stocks, Ratnamani, Schaeffler, Supriya, Suryarosni were among which gained during morning trade. Idea, Ipca Lab, Biocon and Bengalasm were among the laggards during the opening trade on BSE.
In Asian markets, Hong Kong's Hang Seng was 121 points, Japan's Nikkei declined 177.93 points, Thailand Set went down 10.47 points while China's Shanghai lost 5 points as the Indian stocks opened on Friday.
In American markets, Dow Jones ended with 431 points down, Nasdaq lost 214 points, NYSE Composite declined 142 points while S&P 500 lost 57 points.
In American markets, CAC, Amsterdam Exchange, Deutsche Borse were trading in the green, FTSE 100 was up 14 points while IBEX 35 was also trading in the green as Asian markets opened on Friday.
On Thursday, the key equity indices ended with small gains on Thursday, rising for the third straight session. On Thursday, Sensex gained 44.42 points or 0.07 per cent to 61,319.51 while the Nifty 50 index added 20 points or 0.11 per cent to 18,035.85.
Shares in Europe and Asia advanced on Thursday as investors came to terms with Japan's record trade deficit of $26 billion. Investors also responded to a stronger-than-expected US retail sales report from Wall Street.
On Thursday, Tech Mahindra was up 5.58 per cent, TCS surged 1 per cent while Infosys went up 0.34 per cent boosted the indices.
The broader market outperformed the headline indices on Thursday.
(ANI)
Also Read: UK MP slams BBC documentary on PM Modi: 'Propaganda video, shoddy Journalism, should never have been telecast...'