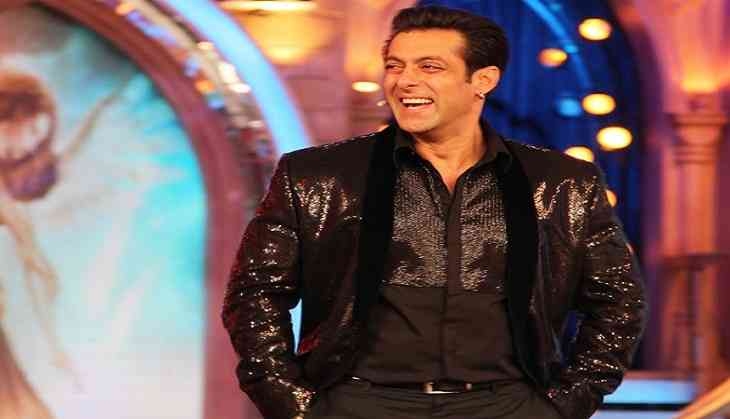 Bollywood actor Salman Khan who is all set to return on the small screen with Bigg Boss season 11 was in limelight regarding his paycheck for the show which is going to be huge this time. While everyone was talking about the big amount that he is getting, Salman shocked everyone when he revealed about his first salary.
Also Read: Bigg Boss 11: The first four 'padosi' contestants of Salman Khan's show are confirmed
Salman Khan was on the second number in the Forbes list of the 'Highest Paid Actors in Bollywood' for the year 2017 but the first amount that the actor received was shocking and no it's not that huge. While talking to a news portal he opened up and said, "My first salary was, I think, about Rs 75. I was dancing behind in some show in Taj hotel. One of my friends was dancing there so he took me (and I did it) just for fun."
Also Read: Bigg Boss 11: This will be Salman Khan's paycheck for the show and it's really fat
He further continued and said, "Then it went up to Rs 750 for Campa Cola (a soft drink brand) and then it was Rs 1,500 for the longest time. Then I got paid Rs 31,000 for 'Maine Pyaar Kiya', which was then increased to Rs 75,000 later."
Salman Khan will be hosting the reality show again and it will be his eight season. In the Bigg Boss launch event, Salman seemed pretty excited about the show which is going to begin on 1st October. When the Bollywood superstar was asked what made him come back to show again, he said, "There is nothing else that I am interested in doing, this is one of the better shows that I have. There are other really good shows but I don't think they are of my format. I don't think I'll be able to pull that off. I know I can pull this one off."
Also Read: Bigg Boss 11: 5 unknown facts that Salman Khan revealed at the launch of the show
For more updates related to Bigg Boss season 11, stay tuned!