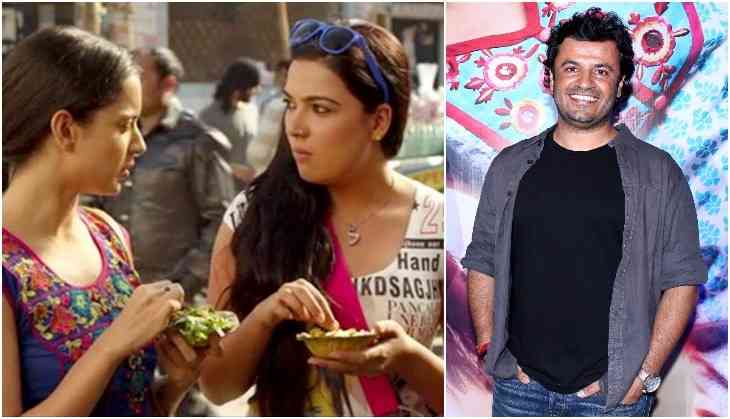 Now, these allegations of sexual harassment are making director Vikas Bahl as the serious sexual offender. First a former Phantom FIlms employee, then Kangana Ranaut, after that an unnamed actress and now one more actress from the film Queen, Nayani Dixit has accused director Vikas for sexually assaulting her.
Nayani Dixit told Bollywood Hungama, "Whatever the girl has accused Vikas Bahl is not at all wrong because he also tried his hand on me. I literally told him that 'main tumhe maarungi if you do this again'."
She also shared one more incident from Queen sets and told, "They kept us in a 2-star hotel. When I said that I am not comfortable, Vikas told me that he can share his room with me. Look at his audacity!"
My statement in light of the recent HuffPost article and breaking up of Phantom . There are two pages.. pic.twitter.com/WCAsaj6uFR

— Anurag Kashyap (@anuragkashyap72) October 7, 2018
Nayani took it forward by sharing one more example of her sexual behaviour on the sets of the national award-winning film. She said, "We were shooting for the 'London Thumakda' song and in the crew, there was a 21-year-old local Delhi girl who was in the costume department. Vikas flirted even with her and she was very uncomfortable and she later confided to me that why this person is always behind me. Even Kangana Ranaut was witness to this drama and even she was taken aback. She remarked, 'Tu pagal hai kya?'"
Hrithik Roshan (@iHrithik) October 8, 2018
Significantly, after these all allegations the leading actor of Vikas Bahl's next film Super 30, Hrithik Roshan clearly has denied working with him and asks the producers of the project to take a serious action against him.
Also Read - After Kangana Ranant, another actress accuses Queen director Vikas Bahl for sexual harassment; says, 'He forcibly tried to kiss me on the lips'