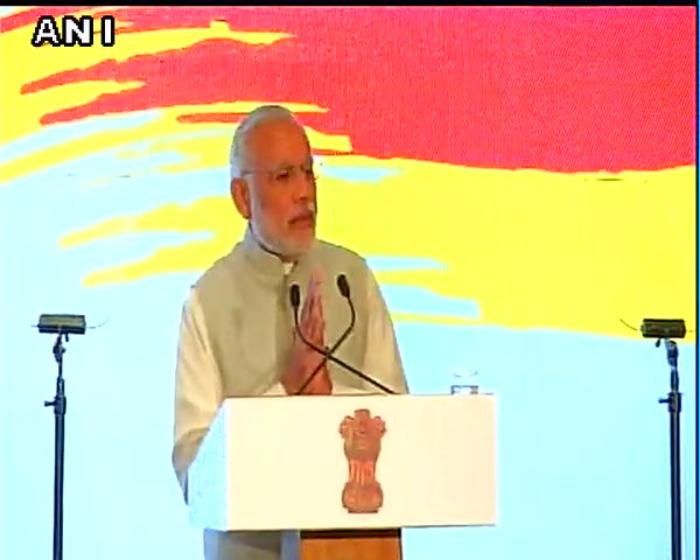 Prime Minister Narendra Modi, on 6 October, addressed the audience at Indo-German Summit 'Digitising Tomorrow' organised by Fraunhofer India and NASSCOM in Benagaluru. During the speech PM said that the government's decision to liberalise FDI has made a positive impact on private investment and foreign money inflow.
"The sentiment of private investment and inflow of foreign investment has turned positive. To enhance the flow of foreign investments we have liberalized the FDI regime," said Prime Minister Modi.
"We are aware that domestic financial resources are not sufficient to meet our needs, therefore we need the flow of foreign investments. We are keen to build futuristic infrastructure. We are setting up an India Investment and Infrastructure Fund of Rs 20,000 crores (2.57 billion Euros) from our own resources," he added.
Talking about the 'Make in India' campaign, he said that never before was India so well prepared to absorb talent, technology & investment from outside and that the nation is on the threshold of a big IT revolution, where technology will be leveraged to meet the aspirations of 1.25 billion citizens.
He added that in last 15 months the government has worked hard to make India a favorable place to set up business.
"We need to provide a huge push to manufacturing, that's why we launched 'Make In India'," he added.
Pushing his initiative, he further said that it makes strong business sense to be in India, and even better sense to 'Make in India'.
-ANI