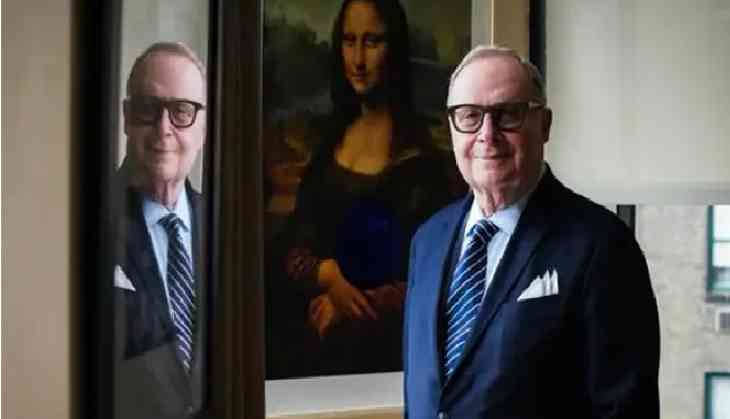 United States billionaire and prominent personality Thomas Lee died by suicide at his office at his office in Manhattan, New York on February 23, reported New York Post. He was 78 years old.
Lee was known for being one of the pioneers in the private equity investments and leverage buyouts.
As per the New York Post, the businessman shot himself on Thursday morning at his Fifth Manhattan office. A female assistant found Lee lying on the bathroom floor, and the office staff immediately called 911. Additionally, the first responders discovered Mr. Lee "lying on his side with a self-inflicted gunshot wound to the head."
Michael Sitrick, Lee's family friend and spokesperson said that his family is devastated by his passing.
"The family is extremely saddened by Tom's death. While the world knew him as one of the pioneers in the private equity business and a successful businessman, we knew him as a devoted husband, father, grandfather, sibling, friend and philanthropist who always put others' needs before his own," Fox News quoted citing Michael Sitrick.
Thomas Lee was a founder and chairman of Thomas H. Lee Partners, which he founded in 1974. Later, he founded Lee Equity in 2006. The businessman also served on the boards as a trustee in prestigious institutes such as The Lincoln Center, the Museum of Modern Art, Brandeis University, Harvard University and the Museum of Jewish Heritage.
In the last 46 years, the billionaire had invested over $15 billion in numerous deals, including buying and subsequently selling popular brands like Warner Music and Snapple Beverages. It has been reported that he was among the first financiers to adopt the practice of borrowing money against the business entity to purchase companies, which is now known as a "leveraged buyout".
Also Read: Messiah in Uniform: Watch traffic cop saves life of man suffering from massive heart attack