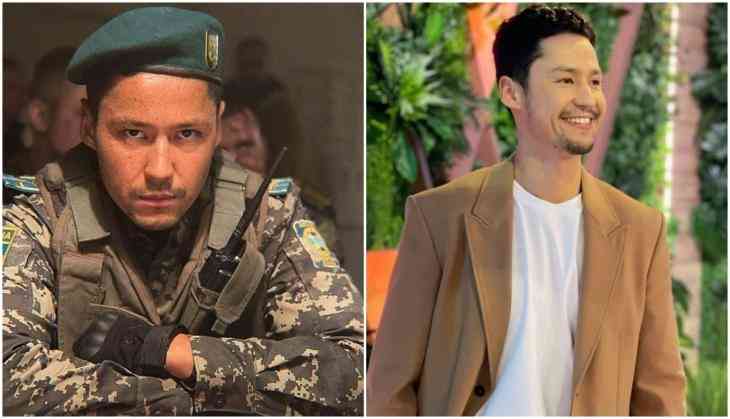 Ukrainian actor Pasha Lee
Ukrainian actor Pasha Lee, who joined the armed forces to defend his nation against the Russian forces, was killed in shelling in Irpin. The actor was just 33 years old.
His final post on Instagram before passing away read,"For the last 48 hours there is an opportunity to sit down and take a picture of how we are being bombed, and we are smiling because we will manage."
Here's the post:
Last month, following the Russian invasion of Ukraine, Pasha Lee had joined the Ukraine's Territorial Defence Force to fight against Russia. President of Ukraine's National Union of Journalists, Sergiy Tomilenko, and the Odessa International Film Festival verified the news of the actor's death.
The actor starred as a voice actor in movies including The Lion King and The Hobbit, for which he recorded foreign language dubbing.
His colleagues remembered the actor as a "talented and cheerful" person that "loved people very much" and who could have played hundreds of roles had it not been for the war.
In his final post on Instagram - two days before his death – Pasha Lee posted an image of himself donning an army uniform sitting down with a companion.
In the post, which has garnered over 28,000 likes, he spoke of being bombed by Russian forces but said that he was still smiling.
Since his unfortunate death tributes have poured in from across the Ukrainian film fraternity to both his talent and his defence of the nation. The Odesa International Film Festival expressed admiration for him as a hero and said they will never forgive his loss.
The Ukrainian town of Irpin - around eight kilometres away from the capital Kyiv – came under heavy bombardment with hundreds of people streaming out in an effort to get away from advancing Russian forces.
Also Read: Ukraine-Russia Conflict: Facebook, Instagram to allow posts calling for violence against Russians