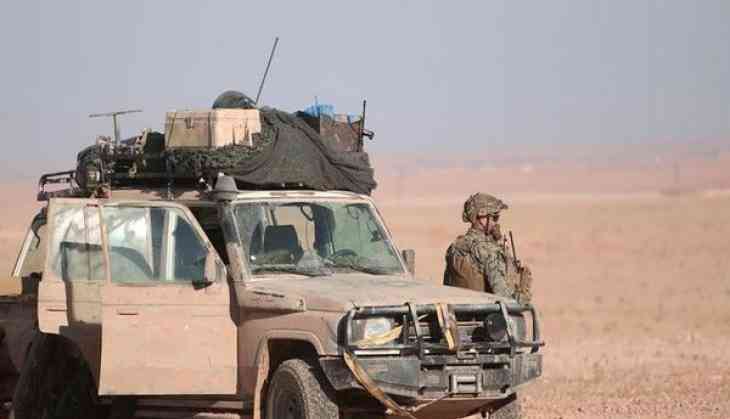 A US service member and a member of the UK armed forces have been killed and five other members of the US-led coalition in Syria have been wounded by an improvised explosive device in the war-torn country's Manjib area.
A US defense official confirmed that the American had been killed.
Several media stated that the US military statement said that the incident occurred on Thursday night and that the wounded personnel were being evacuated for further medical treatment.
The coalition statement highlighted that the details related to the incident were being withheld pending further investigation.
The UK Ministry of Defence confirmed the death of its soldier.
The British soldier was embedded with US forces on a counter Islamic State (IS) operation when the incident occurred, CNN reported citing the UK Ministry of Defence as saying, in a statement.
The incident occurred near Manbij, where the US and its coalition partners have a small contingent of forces advising, training, and assisting Syrian Democratic Forces in the fight against IS.
About 2,000 US troops deployed to Syria have been working alongside the Syrian Democratic Forces, reclaiming territory from IS to include the city of Raqqa.
-ANI
Also Read: Trump designates April as sexual assault awareness, prevention month