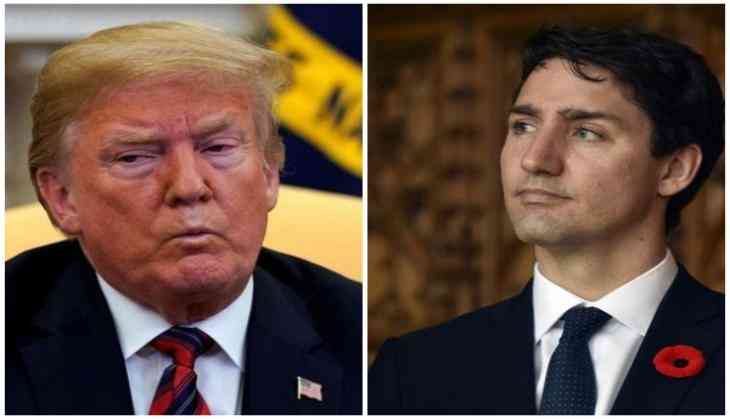 Donald Trump and Justin Trudeau
United States President Donald Trump said he turned down a meeting with Canadian Prime Minister Justin Trudeau, amid escalating trade tensions between the two countries.
Speaking to reporters here on the sidelines of the 73rd session of the United Nations General Assembly (UNGA), Trump said that he was unhappy with Canada's style of negotiations, as well as their representative.

"His (Trudeau's) tariffs are too high, and he doesn't seem to want to move, and I've told him 'forget about it,'. We're very unhappy with the negotiations and the negotiation style of Canada. We don't like their representative very much," The Hill quoted Trump, as saying.
However, Canadian officials, in response to the same, told The Hill that they had not put forth a request for a meeting with the US President.
The development comes less than a month after Trump threatened to exclude Ottawa from the North American Free Trade Agreement (NAFTA) between American and Canadian officials if a "fair deal" for Washington was not drafted.
Trump had also said that there was no political necessity to keep Canada in the new NAFTA deal.
Terming NAFTA as one of the "worst trade deals" ever made, the US President had claimed that the country had lost "thousands of businesses and millions of jobs", adding that the deal should have never been signed in the first place.
-PTI