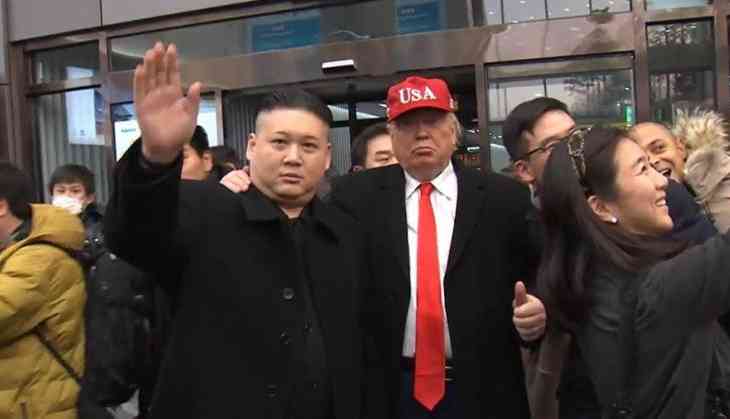 On Thursday two South Korean envoys left for Washington for a brief talk with the US officials on their landmark visit to Pyongyang.
The National Security Head of Seoul, Chung Eui-Yong will meet top US officials including National Security Advisor HR McMaster and Secretary of State Rex Tillerson.
In a media interaction on Thursday, he gave a hint that they recently met the North's leader Kim Jong Un. He also said, "We have a separate message from North Korea for the US. North wanted to talk to the US and would not need nuclear weapons if the country's security was guaranteed."
Also Read: US imposes sanctions on Pyongyang over Kim Jong-nam's death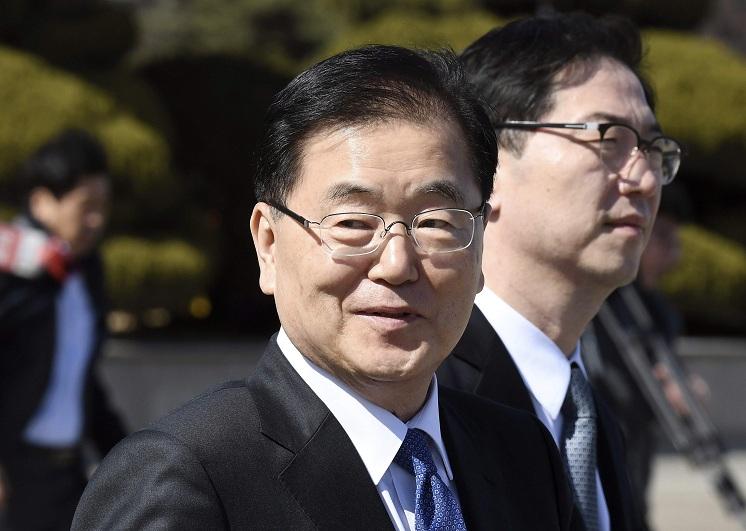 It is confirmed that both the Korean countries have agreed on holding a third inter-Korean summit in late April at the de facto border between North and South Korea, village Panmunjom.
Two leaders of South Korea were going for this maiden visit to the US. While one of the leaders is TheNational Security Head of Seoul, Chung Eui-Yong, other is the chief of South Korea's spy agency, Suh Hoon, who was also a part of the delegation to Pyongyang.
After Washington visit, Chung will head for China and Russia while Suh will travel to Japan.
Both the Korea countries, US, China and Russia, Japan are involved in six-party talks on North Korea's nuclear drive which have been on hold since 2008.
Calling this advancement and ease from the North Korean as very positive, US President Donald Trump welcomed this week's developments and called it "sincere".
Also Read: http://www.catchnews.com/world-news/donald-trump-hails-kim-jong-un-for-making-wise-decision-77612.html