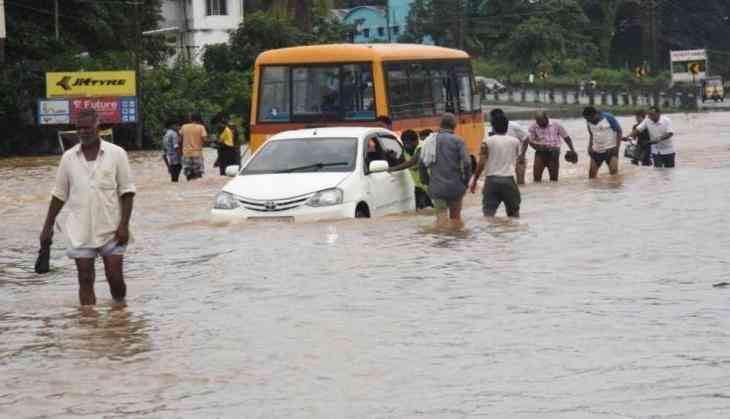 The 40,000 members of the Singapore's Malayalee community along with the local Red Cross has raised around 50,000 dollars for the Kerala Flood Relief Fund (KFRF) this month, an spokesperson of the community said Saturday.
Kerala last month witnessed its worst floods in a century. According to the government's figures, 443 people have died while 54.11 lakh people in 14 districts of the state were severely affected.

People from all over the country and abroad had pitched in to help the state by offering material and also cash donations to the Chief Minister's Disaster Relief Fund (CMDRF).
The Singapore Malayalee Association and the Singapore Red Cross will send the fund to KFRF, the spokesperson said.
Commenting on the fund-raising efforts of local community, Singapore's Minister of Communications and Information, S Iswaran said: "This is our way of doing our part to help our relatives and friends in India and in Kerala, in particular.
"This (flood) disaster has had an impact not just on the families there but also on their extended families in Singapore," he pointed out.
The Minister termed the effort by the community as a part of the ongoing deepening ties between India and Singapore", after closing the month-long fund booth in the Little India shopping precinct on Saturday.
The Malayalee community here maintains "very strong ties to their language, culture and has families there," said Israwan, who also officiated at a day-long painting exhibition, proceeds from which will be donated to the KFRF.
Singapore-based painter Lakshmi Mohanbabu, who hails from Kerala, said all proceeds from painting exhibition will be given to the flood relief fund.
Lakshmi took one year on a painting of Kerala traditional dancer, which was priced at 20,000 dollars as a top show piece in the exhibition of 24 paintings by 12 artists.
Anil Kumar, a Indian navy personnel who now lives in Singapore, also presented four paintings, two of which were on traditional murals from Kerala, his home state.
(PTI)