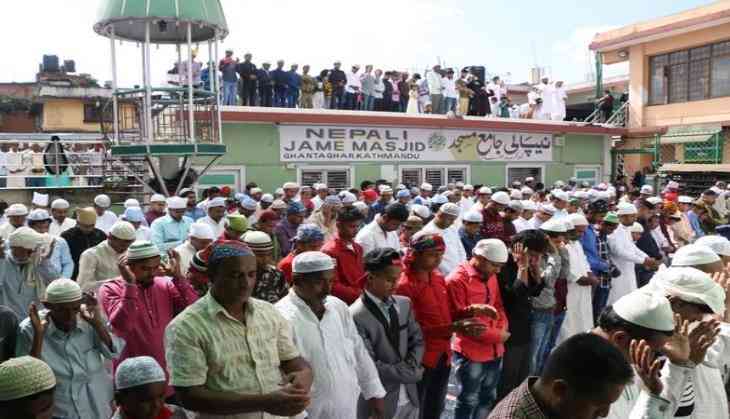 Muslims in Nepal on 26 June marked the end of a month long fasting with the celebration of Eid-ul-Fitr with hopes of betterment in coming days.
The Islam followers on Monday gathered in the Jame Masjid in Kathmandu to participate in the prayers and to exchange greeting with each others.
"On this year's Eid, I wish for the continued joy in the upcoming years because I had to face problems after the earthquake of 2015 and the condition has eased this year and I prayed for the coming days like of now," Arwaj Alam a teenage prayer in the Jame Masjid said.
Devotees also claim that the day of Eid al-Fitr gives them relaxation and is the occasion to forget the stress and anxiety.
"First of all, we have to fast for one month which is very tough like we wake up early morning and get a chance to eat in eveining. It is very hard and this Eid is a one day gift which is from god and we mark this day with much fervor and to ease the tiredness of the one month this day is celebrated," Mohammed Irfan Khan, another devotee in the Jame Mosque told ANI.
The Nepal Government on Sunday declared a public holiday on the day of Eid al-Fitr where devotees of the Islamic Community mark the day with offering prayers in the Mosque, exchanging greetings and receiving as well as giving blessings to juniors.
The Nepal President Bidhya Devi Bhandari, Vice President Nanda Bahadur Pun, Prime Minister Sher Bahadur Deuba and other political leaders expressed their warm wishes and greetings to the Islam followers on this auspicious day.
-ANI