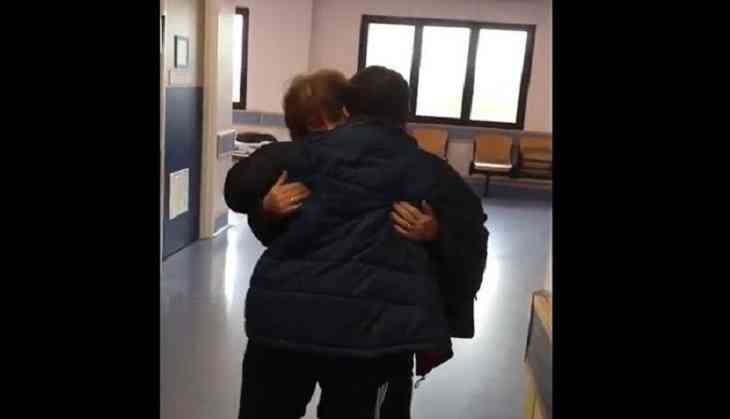 A heartwarming incident has surfaced the Internet from West Yorkshire, where a 34-year-old man with Down' syndrome has beaten coronavirus and also reunited with his mother after he got recovered.
The man named Ben McCafferty contracted COVID-19 and his health was deteriorating due to the contagious virus. Luckily, McCafferty defeated the virus after being given just 24 hours to live.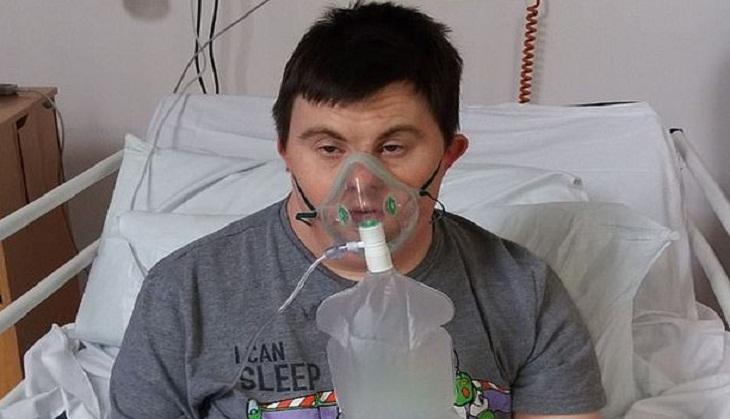 After recovering, the 34-year-old man had an emotional reunion with his family on Saturday at Bradford Royal Infirmary in West Yorkshire.
The moment was captured by Ben's stepfather Neil. In the video, the family also paid tribute to the 'exceptional' staff.
"If it wasn't for them, I don't think he'd be here now," he said.
In the emotional video, Ben came out of his ward and reunited with his mum Di Magerison with all happiness. He has been in the hospital for weeks.
Before getting into a lift, Ben also thanked the hospital staff.
Talking to the camera in the ward, Neil said: "Ben came in a fortnight ago really poorly and we didn't expect him to survive, mirror.co.uk reported.
"We were told the survival rate was going to be very low," Ben's stepfather said.
He also added that because of the help and support of the support that has been given to Ben, it made him recovered.
Because of the restrictions made by the hospitals due to the COVID-19 outbreak, Ben's mother Di was not allowed to meet her son during his treatment. However, she was staying by his side the first night when Ben was admitted to the hospital.
The staff gave Ben a round of applause as he left, with the patient telling them to "be good" causing many to burst into laughter.
Also Read: New York: Woman reunites with her newborn baby after recovering from COVID-19 [VIDEO]